Scan with your Mobile Phone to Donate online.

Presentation of Thanks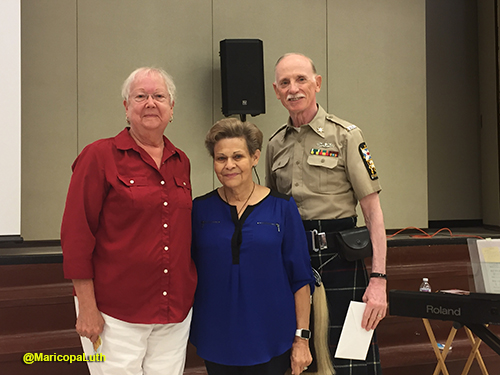 Terry and Bonnie were presented with a gift from the worship committee on Sunday, May 28, , thanking them for their dedication to our church. Terry sets up the sound system every Sunday: they both sing in the choir, play instruments (Bonnie, the bass, and Terry, the guitar) and play in the chime choir; Terry wrote our mission song; they provide their home for choir rehearsals and for Lenten services. They are truly a gift from God!!