Baptism - Keegan Alexander Morano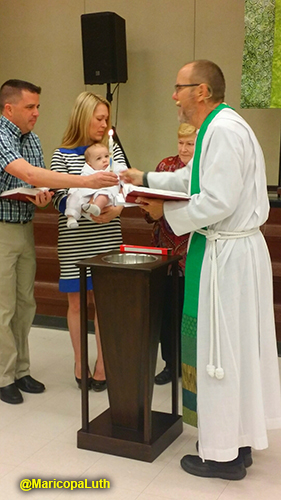 The baptism of Keegan Alexander Morano, son of Lee and Jamie Morano, February 29, 2017.
Neighborhood Food Drive Option
In the announcements on Sunday (February 19th), Pastor Glenn has been talking about members doing a food drive in their neighborhoods. If you don't plan to do this, please do plan on bringing something for the food bank on Sunday, February 26, and we will get it to the food bank. Please choose something from the following list:
instant potatoes (not refrigerated)
cereal
peanut butter
canned tomatoes
canned fruit
canned soup
canned tuna/chicken or beef
packaged desserts
canned vegetables
cleaning products
packaged dinners- hamburger/tuna helper
toilet paper
dry pasta/rice/beans
toiletries
THE WEEK OF FEBRUARY 19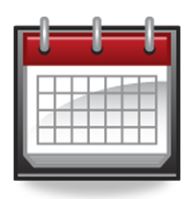 This week's schedule.
Altar Flowers Schedule
February 19 - Del and Devonna Nordtvedt
February 26 - Pam Collins
March 5 - Gretchen Johnson
March 12 - Del and Devonna Nordtvedt
March 19 - Laura Cambone
Lasagna Dinner
Mark April 1 on your calendar for the second annual lasagna dinner at Butterfield Elementary School. We are looking for some entertainment after our dinner. Can you or do you know someone who could present an act? Juggling? Storytelling? Dancing? Singing? Instrumental offering? Contact Gwen Marsh.
Hidden Treasures Lutheran Thrift Store
As part of our service and outreach, we are organizing 2 work days a month at Hidden Treasures Thrift Store. We will be joining 4 other congregations that help support this ministry. Our first visit, Wed., 2/22, 9-1 p.m. will stat with orientation followed by work! Please sign up and we'll arrange transportation/car pooling.
MLC Council Members
Roger Smith, president, Sharon Mros, vice president, Kathie Miller, secretary, Carolyn Barden, Gary Decker, Sue Fletcher, Barbara Nybakken, Richard Rohde, Pete Rathfelder, and Carol VanBatavia.
Men's Ministry
All men are invited to breakfasts and Bible study which includes men from Journey United Methodist.
The breakfasts will be held on the 3rd Saturday of each month at the Duke.
The men's video Bible study will be held the 1st Saturday of every month at the home of Rich Miller. The study will be based on "Game Plan for Life" with Joe Gibbs. The videos are as follows:
3/4 - Signing bonus
4/1 - Playing hurt
This video study will allow you access to Joe's racing team and also professional sports athletes. Please invited a friend and remember to bring your Bible. Sign up for both men's events at the event table.
Chime Choir
The chime choir will resume rehearsals on Tuesday, February 21, at 7 p.m. at Pat Jensen's home—42956 W. Kingfisher in Province. If you are interested in playing, please see Pat.
Church Directory
Kathie Miller will be taking pictures for our directory every Sunday this month. If you have a favorite picture you would like in the directory, please email it to Kathie at 1richkate@gmail.com. She is a wiz at editing to make the picture fit!!
Neighborhood Food Drive
We are targeting our own neighborhoods to collect food and get the word out about MLC! You may participate by doing the following: 1) decide how many houses you want to post a flyer; 2) choose a sample flyer found on our website; 3)post announcements about the drive on your neighborhood's Facebook or Nextdoor site. Then collect the food and celebrate.
MLC T-Shirt
One extra, Ladies XL polo shirt, still available - $20. All of the $20 goes to the building fund as the shirt company donated 3 extra shirts! See Kathie MIller
Compassion of Jesus - February 5, 2017
It was a typical Sunday morning in Payson. I would get up, get to the church and do the first worship. Jan would come drive over at the end of first worship and hang out with people and attend second worship. That morning she came in late with her face drained. She had been in an accident. What had happened is that she was cutting across the street into the church parking lot and the car in front of her stopped. This left her in the middle of the street. She did not see the man on the bike until it was too late. The man fell over on the street to keep from hitting our car. She took the man to the hospital. He was banged up. It was a gray area of who was at fault. The guy on the bike was also going too fast. This is why you have insurance isn't it. So I contacted my insurance agent. What I needed to hear from him is words of encouragement and hope. What I got was anything but. In essence he said, well, accidents happen. Everyone has them. Good bye. He sounded as if he was mad at me for getting in an accident. Compassion and mercy clearly was not his gift.
February Birthdays and Anniversaries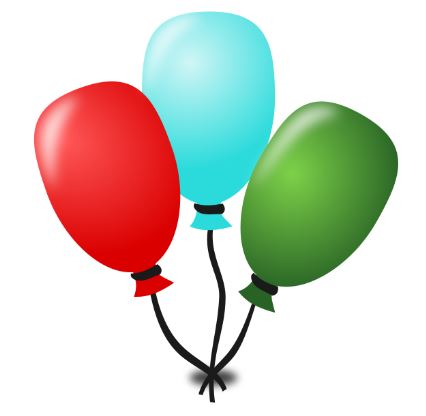 Birthdays
Laura Cambone - 2/1
Dianna Smith - 2/4
Bobbie Walter - 2/6
Bob Nockleby - 2/7
Eileen Stratman - 2/7
Carol VanBatavia - 2/15
Dennis VanBatavia - 2/18
Glenn Zimbleman - 2/18
Beth Hatcher - 2/20
Henry Eslinger - 2/25
Jerry Beeman - 2/26
Anniversaries:
Jeff and Roz Therrien -- 2/14
Cliff and Pam Torgerson - 2/19
Year End Financial Statements
There are still a few year end financial statements to be picked up. Please see the ushers.
2017 is the 500th anniversary of the Reformation!
We are going to provide opportunities for people to learn about our Lutheran roots and theology throughout the year. Here are a few:
Rick Steves' Luther and the Reformation:
Each ELCA congregation received a copy of this one hour PBS special. We will watch it together at the following times: Wednesday, February 22 at 1:30 p.m. and Saturday, February 25 from 4:30 to 6 with a potluck dinner to follow; both at Pr. Glenn's.
Luther Movie:
In April, we will be scheduling times to watch the Luther movie. Popcorn will be provided! More information to come.
Augsburg Fortress Book Fair:
In mid-March, we will have copies of numerous books that you can order about being Lutheran. More information to come.
VITA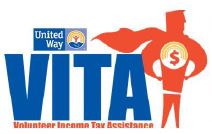 Sue Fletcher has worked with this program for six years and encourages anyone who doesn't enjoy doing their own taxes to come visit their site!.
Remembering Worship from January 29, 2017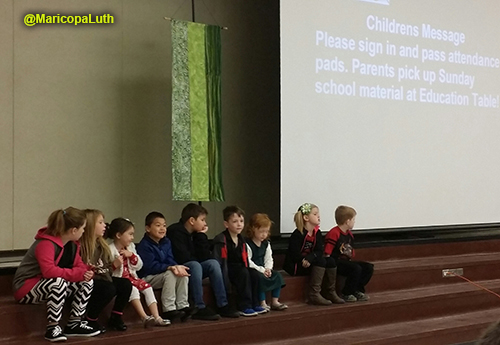 Worship. Where all are welcome!
Finding Life - January 29, 2016
As a young adult I once had a job driving a fork lift in a warehouse. It was pretty fun picking orders for the Mission Macaroni Company. I worked six days a week and the pay was good but by the weekends I was worn out. On Saturday night I stayed up way past my bed time. It was Sunday morning and I was exhausted. I had a headache. No, it was not from the alcohol. On second thought, maybe it was. But whatever the case, you see I had to make it to church. I was working on my points for God. So I showed up at church, spent the entire time, nodding off to sleep, and got absolutely nothing from that morning. All I wanted was to get it over with so I could go home and have a nap. But I left, feeling that my mission was accomplished. I after all, attended worship on Sunday.
A Lucky Catch? - January 22, 2017
I used to go deer hunting back in the day. It was actually quite easy to go deer hunting in Wisconsin. All you needed was to drive your car around dusk. Seriously, in Washington State deer Hunting was an adventure in patience. There simply is not enough deer and too much ground cover. So when I was 14, I was hunting with my brother and didn't see a thing. No deer anywhere. I was bored. So as I was walking down a road, I noticed a grouse sitting up in a tree. I had my dad's 30-30. I said to my brother, can I practice on the grouse. Now I have no clue what a 30-30 shell would do it a grouse, but trust me, it would not be pretty. So I took aim, pulled the trigger and missed. It was only about 30 feet away sitting there looking at me. So I took a second shot. I also missed. I waited and took a third shot. And I missed that too. I picked up a stick and through it at the grouse and it flew off. Needless to say, this was the end of my dream to be an expert marksman. So we left there, drove down about two miles and there were a bunch of hunters sitting around their trucks shooting the breeze. As we drove up and got out we heard someone say, well, someone must have got one, I just heard 3 shots.