Special Notice
Dear Family of MLC:
My mother, Doreen Zimbelman, age 93, went home to Jesus Tuesday morning! Her mind was gone, her body was worn out, so she now is in a great place! I am joyful because I know who holds her! Memorial service will take place later on this summer in Washington State.
Pastor Glenn
THE WEEK OF JUNE 26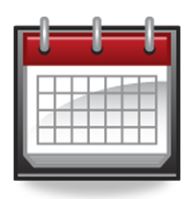 This week's schedule.
Altar Flowers Schedule
June 26 - Norm and Pam Collins
July 3 - Sue Fletcher
Blessing of the Backpacks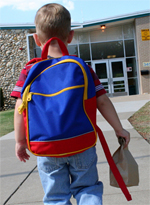 On Sunday, July 31st, Pastor will be blessing backpacks before our children return to school. All youth who will be attending school (nursery - college) next year are invited to bring their backpacks to church for this special blessing. In addition, we will be acknowledging the teachers from our congregation. Please plan to attend.
Concert at Mountain View
On July 1 at 7 p.m. enjoy an evening of live music and entertainment by The Big BIG Band which has come here all the way from Sweden. Admission is free, but there will be a free-will offering to support Shepherd's Canyon Retreat, a sanctuary for men and women in full time ministry. Mountain View is located at 11002 S. 48th Street, Phoenix.
Dinner Option: Meet at Sweet Tomatoes at 5:30 (4723 E. Ray Road). We will car pool from Pastor Glenn's at 5p.m.
Please sign up at the events table or contact Pastor Glenn.
June 12, 2016 - Jars of Clay
Let's just imagine for a moment that we are Superman. I know some of you think you are that Super and I congratulate you on our powers. Let's imagine that the Man of Steel is just that. Nothing can harm him. Let's imagine that he is not even bothered by Kryptonite. Let's also image that he is going to live very, very long. While it may be very cool to think of yourself as Superman, there is also a problem. Superman would have little need for God. I once had someone say to me in college. This guy was really smart and a Chemistry major. He said, Christianity is for weaklings. If people were strong they would not need God.
Well perhaps that is the point. We are not strong are we? We have a need for God.
Annual Interfaith Food Drive Competition
FOR Maricopa annual competition will begin June 12 and end on July 17. FOR Maricopa is experiencing some real challenges this year. They lost about $200,000 in grants that they were counting on to support their efforts in our community. Events like the annual competition can help them stay operational.
You can donate either food or money – the competition is based on pounds per congregation. Every $12 represents 100 pounds of food.
Maricopa Lutheran has always had a strong commitment to FOR Maricopa and this competition gives us an extra incentive to keep that commitment strong! They need $100,000 per year to keep their doors open, so let's do our part to make that happen and keep up our winning ways!
June Birthdays
John and Maria VanDyk
1-Jun
Art and Maureen Smyth
11-Jun
Rick and Diane Herbert
29-Jun
Birthday and anniversary information is from our database. If yours is missing, let us know!!
May 29, 2016 - Caring to Console
The Original Warm Fuzzy tale I first learned at Bible Camp. It goes something like this. There was a town that was very happy. Everyone had plenty of warm fuzzies. When they got a warm fuzzy they immediately looked to give it away. The town was warm, and the town was fuzzy. A wicked witch came to the town and suggested to someone, maybe it might be a good idea to hold onto that fuzzy. This way you can make sure that you have one. So that person did. The town became selfish. People started to keep their warm fuzzies. What happened next is that the warm fuzzies themselves began to change. They turned into Cold Prickly's. Kind of like trying to hug a pine cone. Soon the town was crabby and mean. One little girl had the last warm fuzzy and she was trying to figure out what to do. In a moment of insight she gave it away. The person who got it, turned nice and that person also gave the warm fuzzy away. Soon all the town had warm fuzzies again. Everyone lived happily ever after. For certain the main lesson is to give way love. Holding onto our stuff makes us crabby and selfish. But there is another lesson this story. It is a choice of behavior. For you see there are many times in our lives when we really, really need a warm fuzzy. We may have lost a loved one. We had a terrible day at school. Our girlfriend/boyfriend broke up with us. We made an error that cost us the ball game. It is at those moments when we need to be hugged and cared for. Sadly, we may need a warm fuzzy but too often what we get is a cold prickly. In fact, I think that is the problem with all of our world. Maybe we need to start a warm fuzzy campaign. Too many cold prickly's makes everyone crabby.
Prayer List
Please let Sue Fletcher know when a name can be removed from the prayer list. There are many names on our prayer list that have been there for quite a long time. Please check and be sure as to whether or not they can be removed.
May 15, 2016 - Coloring outside the Lines
Many of us have the experience of a 2 year old armed with crayons. One of the tricks is to keep them on the paper and not on the walls. Those white walls are tempting. So the young toddler hands you the picture and of course it looks like this.
You say to the child. Wow what a pretty picture and you proudly post it on the refrigerator. Then the child goes and colors 10 more and you have a problem. Now you have to buy a bigger fridge.
Today is Pentecost Sunday and you all get bonus points for wearing red. Nice color by the way.
Homeless Food Packets
For about $2 a bag, you can help feed the homeless by making food packets and keeping them in your car to hand out to any of the homeless you see. A packet is the following in a one quart Ziploc baggie:
Boxed juice
Peanut butter cracker sandwich package
Cheese cracker sandwich package
Small box raisins
Granola bar
Lasagna Dinner Fundraiser - April 9, 2016
Pictures by Kathy Nockleby of the lasagna dinner fundraiser we had on April 9 at The Villages. All proceeds from the dinner went to the building fund and we raised over $2,000.
May 8, 2016 - Death, Dying and the Cross
Before we look at Corinthians 15, known as the Resurrection Chapter, it is good and proper that we speak a little bit this morning about mother's day. I remember reading in the paper about a conversation between a reporter and the mother of a serial killer. The mother told the reporter, I know what my son did is terrible and wrong. I feel very bad for the victims. I still care for my son. The reporter commented," how can you care for someone who has hurt so many people." She said, I can't help it, he is my Son.
Prayer Chain
We will be forming a Prayer Chain. You can sign up for the Chain on Sunday morning at the Events table. If you desire to have a prayer done by the Chain please let Pr. Glenn know. Thanks
Prayer Book
On Sunday mornings, a new Prayer Book will be made available for any prayers you want to be included in the Prayers for the Church. You will find the Prayer Book at the Events Sign up Table.
May 1, 2016 - All You Need is Love
I watched the first season of Survivor years ago. You start out with a bunch of people thrown together for reality TV. In order to win at the game you must form alliances and work as a team. Yet to win, you work together only when it benefits you. If you want to win the game, you might vote off your closest rival. You can only be nice for so long. The aim of the game is to Survive. The aim of the game is to win.
April 24, 2016 - One Mind, One Purpose
For the next 3 weeks we will be focusing on the Corinthian church. This church is a Gentile church. Paul starts this church in Acts and later he moves to Ephesus. Paul keeps track of what is going on in the Corinth church. Please remember these are baby Christians. At least some of them would have been formerly pagans with little knowledge of Jewish history. So this new church loses its way. They get caught up into fractions and arguments mostly about who is the better Christian. Paul's letters try to help this baby church understand what is important. So we begin with our first verse this morning.
April 17, 2016 - Getting Along
The saying goes, don't discuss religion or politics it just leads to conflict. Christianity is a brand new religion. Paul and others are going out spreading the message of Jesus death and resurrection. Today's lesson gives us pause to think and reflect a bit on how to handle differences. At this point in Acts, Paul has the blessing to do most of his ministry with Gentiles. He still encounters Jewish people along the way. So we read that he enters Thessalonica and as was his custom he goes into the synagogue. Now at that time synagogue wasn't just a church. It was the community gathering place to discuss all things. We read that he teaches for 3 Sabbaths.
Special Music Needed
The choir is on break until November and in the meantime, we would love to have special music during our services. If you are interested, please contact Pat Jensen.