THE WEEK OF DECEMBER 10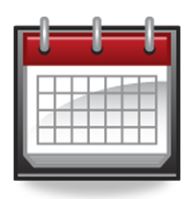 This week's schedule.
Hidden Treasures Thrift Store
During the winter months, we go to Hidden Treasures to help out on the second and fourth Wednesdays of the month. Please see Bob and Kathy Nockleby or Pr. Glenn if you are interested.
Reports and Downloads
Just added to the Download Page:
Building - November 29, 2017
Name Tags
January will be "Name Tag Month" to be sure that everyone has a name tag!!
Comedy Corner
Bulletin Bloopers: Next week there will be tryouts for the choir. They need all the help they can get!!
Food Bank Children
As we have done in past years fellowship will be collecting toys for the food bank children on December 17. Please place unwrapped gifts in wrapped box at back of church. Thank you. If you have any questions please see Eileen Stratman
MLC Travel Ministries Event: Lights of the World
On Saturday, Dec. 16th we will car pool from the Fry's parking lot (west end near 347) at 5:30 PM. We will drive to State Fair and tour the lights. You can expect to return home around 9:30. Lights of the World was voted top 5 by USA today with over 10 million lights. Food is available via food court or eat before you go. The costs is $16 plus tax for those under 65. $13 plus tax for 65 and older. You must pick up your discount tickets at Walgreen's before you go. They are at the cashier stand ask for tickets.
Please sign up at the events table by SUNDAY, December 10!!!!
New Members
On January 14, 2018, we will celebrate the many new members who joined MLC in 2017. There will be a special cake to recognize you on that Sunday. Mark your calendars!
MLC Shirts
There has been an interest in getting MLC shirts again for a fund raiser for the building fund. Kathie Miller will have a signup for those after Christmas.
SCS
There will be NO Sunday school on December 24 or December 31.
Into the Fire
In Madison, Wisconsin there is this atheist organization called Freedom from Religion. They are staunch atheists. They are known for suing any city or civic organization that has anything to do with religion. Since we are entering our first week of advent I thought some Christmas stories are appropriate.
Christmas Gifts
As we have done in past years fellowship will be collecting toys for the food bank children on December 17. Please place unwrapped gifts in wrapped box at back of church. Thank you. If you have any questions please see Eileen Stratman.
Christmas Eve Day and Evening
Christmas eve falls on a Sunday this year and we will have both morning and evening services. We ask the congregation to please bring poinsettias in for the morning service and take them home after the evening service.
The evening service is at 7 pm.
Adopt a Family
We have also adopted a family for Christmas. The family consists of a single mother and three children. The mother works and provides well for her children but does not have any extra money for Christmas. There is a tree in the back of the church that has information regarding the gifts the children would like for Christmas. Please bring the wrapped gifts back to church by December.17. Also be sure the tag is attached to gift. Thanks!
December Birthdays and Anniversaries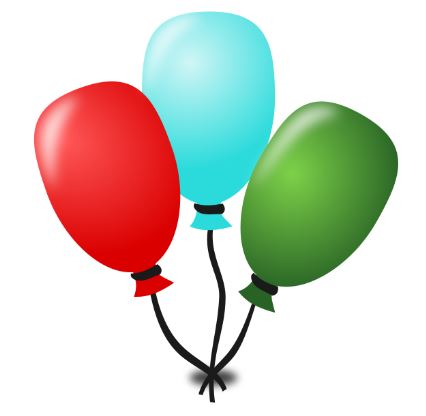 Birthdays:
Del Nordtvedt - 12/1
Renae Beeman - 12/7
Anna Baumiller - 12/8
Janie Mauck - 12/11
MarleighJo Nicholas - 12/12
Trinity Austin - 12/12
Carol Reafs - 12/16
Brian Witowski - 12/18
Carolyn Barden - 12/23
Diane Lenarz - 12/26
Mike Baehr - 12/29
Anniversaries:
Keith and Marian Bjerke - 12/29 - 55 years
Jim and Helen Sparks - 12/29 - 48 years
Thoughts on Stewardship
God's Gift "God so loved the world that He gave His only Son, that whoever believes in him should not perish but have eternal life." John 3:16 "The greatest gift you will ever receive will never be found under the Christmas tree. It is far too valuable to be stored in any other place but in the depths of your heart." Anonymous B
Box Tops for Education
Please remember to bring these in!!! Found on products from: General Mills, Ziploc, Lysol, Pillsbury, Green Giant, Scott Paper, Land "o Lakes, Hefty, and more!
God's General Plan
Today is Christ the King Sunday. One of the themes that emerges from Christ the King is a reminder that Christ will return to us someday. As a student I always hoped he would return before finals week and not after it! Many of us don't think about the return much at all. While others spends way too much time thinking they have the secret code when Jesus will return. Rather than worrying about the if and the when, what matters most is the hope we have through Jesus Christ. When we look at our world we can certainly say things are much more complicated than even 20 years ago. The internet has become both a blessing and a curse. Our world is still a mess. We think that we are advancing as humans yet we have far too many places where war, famine and strife occur. So one way to deal with the matter is to have hope that someday Jesus will return and makes things good, and whole, and just and pure. This brings us to the text from Jeremiah. We continue our journey through the prophets.
Confirmation
Nikkolas Lee Mattox confirmation on Sunday November 19, 2017.
Pictured are: Nikkolas, grandparents Norm and Pam Collins, mom, Stephanie Kilner, stepdad, Chris Kilner and Pastor Glenn.
The Light of God
Last week we looked at Amos the first prophet that we have written words for. Today we take a look at Isaiah. Isaiah ,means Yahweh is Salvation, was a southern kingdom prophet for 50 years from 740-681 BCE. During this time the Northern kingdom will be conquered by the Assyrians. Thus there is a foreign army on their doorsteps. This creates great uncertainty about the future of the southern kingdom Judah. Last week I talked about the phrase"