New Tuesday Bible Study
How Jesus Became God: Tuesdays, 2-3:30 PM at Pr. Glenn's 42546 W. Corvalis Lane. A video study of 24 sessions on how Jesus moved from being a simple human being but is now seen as also God. How did that happen? A walk-through scripture and theology taught by Professor Bart D. Ehrman of the University of North Carolina. Each session is separate so come as you are able.
Ash Wednesday - February 14, 2018
Ash Wednesday - February 14, 2018
MLC Travel Ministries
Renaissance Festival, Saturday, March 17, 9 a.m. to 5 p.m. We will carpool from the land (40050 Santi Road). Tickets may be purchased at Fry's Customer Counter for $24. The festival includes numerous shows at each stage with juggling, singing, food, and a market. You may check it out at www.arizona.renfestinfo.com. The Festival is located off of Hwy 60 just east of Gold Canyon. Please sign up at the events table and indicate whether you can drive or need a ride. Please sign up by February 25.
Ellen Ryd
Jan Zimbelman's mother went home to Jesus on Thursday, February 15. Please keep her family and Pastor Glenn in your prayers. Her death was expected and a blessing.
Gallery of Photos from our 5th Anniversary Celebration
Our 5th Anniversary Celebration.
Happy 5th Anniversary Maricopa Lutheran Church
Happy 5th Anniversary Maricopa Lutheran Church
The United Way Volunteer Income Tax Assistance
The United Way Volunteer Income Tax Assistance is now open for business! For anyone who earned $64,000 or less and any senior citizen (no matter earnings), VITA will do your taxes free of charge! The Maricopa VITA program is open Monday from 8 to 2, Tuesday from 3 to 8:30 and Wednesday from 8 to 2, at Central AZ College Building C, room 115. If you have any questions about this program, please see Sue Fletcher or Jackie Mastey, both of whom work for the program.
Reports and Downloads
Just added to the Download Page:
Fellowship - February 6, 2018
Direct Thrivent Choice Dollars by March 31
Eligible Thrivent Financial members who have available Choice Dollars have until March 31, 2018, to direct them. Don't miss this opportunity to recommend that Thrivent Financial provide outreach funding to Maricopa Lutheran Church or the organization you choose. Go to Thrivent.com/thriventchoice to learn more. Or call 800-847-4836 and say "Thrivent Choice" after the prompt.
MLC Council Members
New Council members effective January 21, 2018: Sue Fletcher, president, Gary Decker, vice president, Carolyn Barden, Kathie Miller, Sharon Mros, Bob Nockleby, Pete Rathfelder, Roger Smith, and Carol VanBatavia. Del Nordtvedt remains our treasurer.
February Birthdays and Anniversaries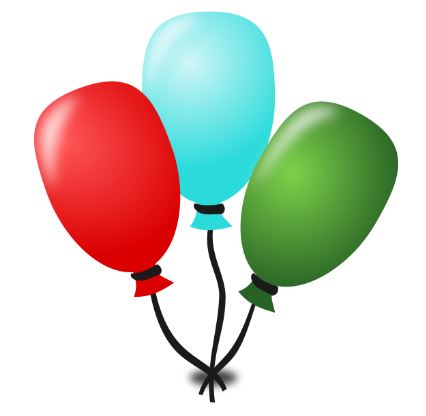 Birthdays:
Laura Cambone - 2/1
Dianna Smith - 2/4
Roberta Walter - 2/6
Eileen Stratman - 2/7
Bob Nockleby - 2/7
Carol VanBatavia - 2/15
Dennis VanBatavia - 2/18
Glenn Zimbelman - 2/18
Beth Hatcher - 2/20
Jerry Beeman - 2/26
Anniversaries:
Cliff and Pam Torgerson - 2/19
Thoughts on Stewardship
Thoughts on Stewardship from Paul to the Corinthians.
You will be ENRICHED in every way so that you can be
GENEROUS on every occasion and through us your
GENEROSITY will result in THANKSGIVING to GOD.
2 Corinthians 4:11
Lenten Services
Our Lenten services will be held on Wednesday evenings at 7 p.m. beginning February 21 at Terry and Bonnie Oldfield's - 22288N. Dietz Road. We will present a film series as follows:
In the Shadow of Herod - Herodiaon - 2/21
My Rock and My Fortress - Masada 2/28
No Greater Love - Filmed in Korazin/Mount of Beatitudes - 3/7
Language of Culture - Filmed inSepphoris - 3/14
Living Water - Filmed in En Ged - 3/21
Flower Chart
As you are leaving Sunday morning, please take a look at the flower chart on the table in the back and sign up for a Sunday to remember or honor a loved one!
Cleansing of the Temple - January 21, 2018
In my first church Bethel Lutheran with 5 pastors and 6000 people we divided up hospitals calls. Wednesday was my day. Sometimes it would take the entire day just seeing everyone. So I had been there about a year and I made a visit. This person says to me, you must be a new pastor. Then she said, we use to be front row every Sunday until our kids were confirmed. After that, we just started Golfing on Sundays. She said to me, I believe God is with us on the Golf course? I agreed with her. But I wasn't very smart. Because looking back I could have said the following. Well, that is true, but what are you doing now that it is January! I tell you this story because at the heart of today's lesson is the place where God dwells.
Wedding at Cana - January 14, 2018
The Gospel of John is the most read and loved of all the Gospels. After Jesus is baptized three of the Gospels send Jesus out into the wilderness. You may note that John doesn't have any account of this. Jesus is now ready to begin public ministry. This means he is going to go out and be Jesus in the world. He is going to do the stuff we expect of Jesus. He is going to heal, he is going to teach. He is going to do miracles. Each Gospel begins with some kind of action that particular Gospel deems important. For Matthew it begins with a sermon. The Sermon on the Mount. There Jesus teaches us what it means to be blessed. For Mark, a demon is cast out. For Luke, it begins with a visit to his home town where Jesus quotes the book of Isaiah about himself. So now we come to John. Why oh why is this story in the Bible? Sometimes we find that the writers of the Bible could have benefited with an editor. There is simply too much of this story with questions. Why is Jesus at this wedding? Usually the whole town is related to each other but along comes Jesus. You will note that John says Jesus and his disciples attended. Did they crash the wedding? Are they the reason they ran out of wine? Secondly, this is one of the strangest conversations in the Bible. We read this conversation in John 2:3-5
March Madness Building Fund Fundraiser
Will be held Saturday, March 10, at Butterfield Elementary school. Singers, dancers jugglers, magicians, entertainers of any sort may contact Gwen Marsh at 775-781-1421.
New Member Luncheon
This is for anyone wishing to jin MLC as a full member or as an associate member (keep your membership in another church). Please see Pr. Glenn for the new member form. The lunch will be hosted by Charlie ad Laura Nord—20146 N. Oxbow Lane in Province, on March 4, 2018.
Come and See - January 7, 2018
I take my batteries out of my lego train over the summer. The heat in the garage is too hard on the batteries. We had friends and family coming over the holidays so I decided to get my trains up and going. Yes I have a passenger train and a cargo train. So I put the batteries in, turned them on and I could not get them to work. I finally got them to go. But out in the garage they would not work. I checked the connections. I rechecked the batteries. Now the controller works on what is known as Infrared radio signal. It is some kind of signal that goes from the controller to the trains. There are little signal lights within the train that tells me that all is well. They were working. For some reason the trains wouldn't go. I was puzzled. Now these trains are designed to work for a 10 year old. Maybe that was the problem. Then I looked down and realized something. I was pointing the controller not at the trains but at my stomach. The controller itself was backwards. Guess what..turn the controller around and the trains worked! That was my aha moment just after Christmas. Of course, I felt a bit like an idiot, but at least the trains work.
Baptism
Baptism of Alice Matilda Perez daughter of Manny and Leanne Perez and granddaughter of Cliff and Pam Torgerson.