THE WEEK OF APRIL 30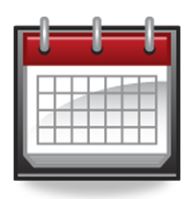 This week's schedule.
New Members - April 23, 2017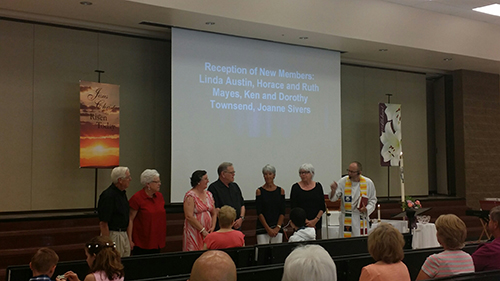 We welcome our new members who joined MLC on Sunday, April 23 - Linda Austin, Horace and Ruth Mayes, Joanne Sivers, and Ken and Dorothy Townsend!
Altar Flowers Schedule
April 30 - Bruce and Barbara Nybakken
National Day of Prayer
This year our National Day of Prayer comes on May 4. The MLC Evangelism Committee has attached some suggested prayers to share with family or alone on that day. These prayers are just suggested topics and of course you can substitute your own needs and convictions. May this day of prayer fill your hears with peace.
Welcome Statement
Please visit our website and see our new pictures and our new "welcoming" statement!
Visit the pages:
Global Mission
Thank you to all for your contributions to our global mission outreach We raised $1,239.50!!! What a wonderful response!
Remembering Easter Sunday 2017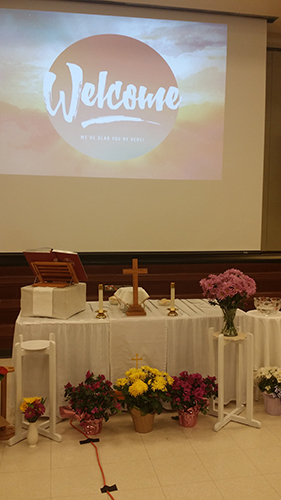 Easter Sunday - altar, Gary Decker and Laurie Nicholas and their grandchildren, and the children's sermon. Look at the kids!!!!!
Remembering Holy Week 2017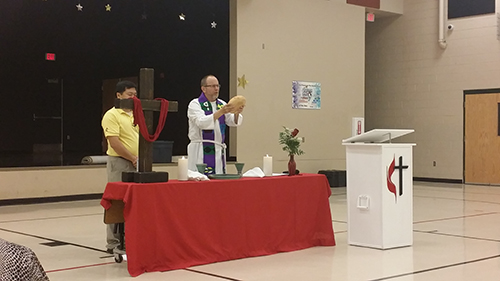 Pictures from Holy Week at Journey United Methodist - Pastor Terry and Pastor Glenn.
Altar Guild
We are in need of people who can help set up the altar on Sunday mornings. You do NOT need to commit to a month, but just do it as you are able. Please see Helen Sparks if you are interested. Thank you!!
Men's Group
The men's bible study will be meeting the second Saturday of the month, beginning May 13, at Rich Miller's home. They will be studying 1st Corinthians by NT Wright.
Easter Messages from the Pastor's in the City of Maricopa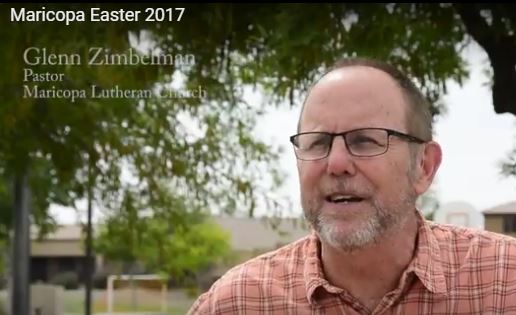 Some of Maricopa's faith leaders ponder the significance of Easter in a religious setting and its impact on a modern congregation in the midst of secular, cultural celebrations of the season. Pastor Zimbelman closes the video.
Seeing Jesus - April 23, 2017
There is a saying in baseball about spring training, Hope Springs Eternal. This means that at the beginning of Spring Training, everyone is in first place. Maybe this is the year when all the pieces will come together and your team will win. Isn't it just a fantastic thing that we no longer have to hear the phrase, Long Suffering Cubs Fan. The Cubs did it. Now it is the Cleveland Indians turn. They have gone the longest in years without a title. My Seattle Mariners have the current dubious record of not making the playoffs since 2001. You see we don't even have sights on the World Series, we just hope to make the playoffs. Baby Steps. Then what happens about 1/2 way through the season the teams stink and we trade away players. Or, perhaps we are lucky enough to be in the playoff hunt but alas fall short. Then what happens is disappointment. Wait until next year. We have all kinds of disappointments in our lives. The promotion doesn't happen. Jobs are lost. Health concerns crop up. Children make unwise choices. We place our hopes in(you fill the blank) and then reality hits.
Summer Music
If you would like to sing or play an instrument during our worship service this summer, please let Pat Jensen know.
New Members
We welcome our new members who will join on Sunday, April 23: Linda Lou Austin, Horace and Ruth Mayes, and Ken and Dorothy Townsend. We are so glad to have you with us!
He is Risen! - April 16, 2017
Blessed Easter to each and every one of you. As we do each Easter we need to begin by working on our response. Some reply to Christ has Risen by saying he has Risen Indeed. Others add the word Alleluia to the end of that phrase. So let's practice, when I say Christ has Risen, you say He has Risen indeed. Alleluia. Christ has Risen. He has risen Indeed. Alleluia.
Letter from Bishop Talmage
Please read the attached letter from our bishop. Thanks to congregations like MLC who give faithfully to the mission of the synod and the ELCA, they were able to exceed their goal for 2016.
Online Giving is Here!!!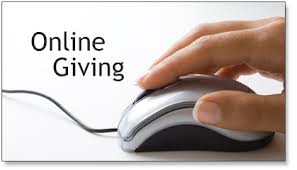 Go to www.maricopalutherans.org and sign up! ! Two new fields have been added so that you may now make on-line donations to the hunger jar and to our global mission effort in Tanzania.
God's Passion for God's People - April 9, 2017
All the way back in 2012 there was a gas shortage and fuel prices rose dramatically. There was this movement on conservation. Someone launched an idea about what would Jesus drive? When we ask a question, What would Jesus do? It is good to ask it, but frankly I think Jesus would actually do the unexpected. So why would Jesus drive a Plymouth Fury. Well it says so in the Bible.
April Birthdays and Anniversaries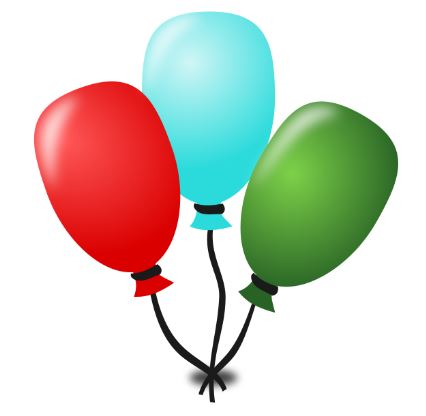 Birthdays:
Roger Smith - 4/2
Bryan Mitchell - 4/5
Rick Hebert - 4/11
Charlene Hughes - 4/11
Ron Hudson - 4/13
Pete Rathfelder - 4/26
Maria VanDyk - 4/27
Betty Steinhauer - 4/26
Rich Miller - 4/29
Jo Hudson - 4/30
Anniversaries:
Del and Devonna Nordtvedt - 4/2
Terry and Bonnie Oldfield - 4/12
Sight for Blind People - April 2, 2017
Next week is Palm Sunday, wow, where has the time gone? I thought it would be useful to recap the journey of Jesus today for you through the Gospel of Luke. You may recall that as Jesus began his ministry he heads to his hometown and reads scripture. He quotes Isaiah in Luke 4:18 which says, "The Spirit of the Lord is upon me, because he has anointed me to bring good news to the poor. He has sent me to proclaim release to the captives and recovery of sight to the blind, to let the oppressed go free, to proclaim the year of the Lord's favor"