THE WEEK OF JULY 24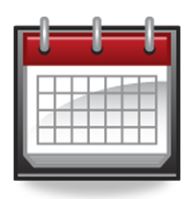 This week's schedule.
Altar Flowers Schedule
July 24 - Carl and Pat Jensen
July 31 - Del and Devonna Nordtvedt
We still need all of August, 10/16, 30, 11/6, 27, and all of December
Hunger Jar Competition
MLC collected a whopping $1,018.93 during the competition!!! Thank you all for your generosity.
School Supplies
It's hard to believe, but school will be starting in just a few short weeks. We would like to help the teachers by providing school supplies - please bring them to worship on Sunday and place them in the designated box outside the door.
Blessing of the Backpacks
Pastor Glenn will be blessing our children's backpacks on Sunday, July 31. Please remember to bring your backpacks!!
Fry's Rewards Program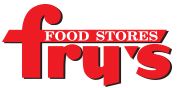 You must re-enroll in the rewards program yearly (not quarterly)
Participants may re-enroll in the 2015-1016 Fry's Community Rewards Program. How to re-enroll:
click on "sign in"

enter your email and password, click on 'sign in'

click on your name (top right hand corner), under 'account summary" and scroll down to 'community rewards'

click on 'edit' under 'community rewards'

under 'find your organization', enter the NPO number or name of organization, then select 'search'

under 'select your organization', click on the circle next to your organization

click on 'enroll'

if correct, you should see a green box with 'your enrollment in the community rewards program has been updated...."
Goodbye and Godspeed
.. to Emma Sexton who has left us to go live with her daughter in San Tan. Emma has been with MLC from the beginning when we were meeting Saturday evenings at First Baptist. She will be missed. If you would like her new address, please see Sue Fletcher.
Second quarter financial statements
.. are available in the back of the church for those who are here. For our winter visitors, the statements will be emailed or "snail mailed" to them as long as either address is available.
July Birthdays and Anniversaries
July Birthdays:
Sharon Mros - July 4
Kathy Davis - July 7
Barbara Nybakken - July 9
Gretchen Johnson - July 20
Terry Oldfield - July 23
Curtis Bader - July 26
Cora Aguilar - July 27
Marilyn Botterud - July 28
July Anniversaries:
Amy and Chet Anderson - July 2
Walt and Sharon Mros - July 13
July 10, 2016 - God Believes in Job
I must admit this Sunday is a first for me. I have never preached a sermon series on Job. I run the risk of making you all depressed. Yet this wonderful book provides insights on a Job's faith and also the great tragedy we know as human suffering. My hope is that for the rest of the summer I can at least provide you some new insights and direction with respect to suffering. By the way, if you expect me to provide you will all the answers. Good luck with that. For at best, the why's and how's of suffering will remain a mystery. I like to think we will get all the answers in heaven. More and more I think when we get to heaven, the need for answers will not even exist.
This Sunday is a Sunday to set the table for the entire book. The book is less about providing answers and more about our response to each other and more importantly our response to God.
July 3, 2016 - Generosity
As we begin this morning it is helpful to once again affirm our mission statement and guiding principles. So please join with me
GATHERED by the Holy Spirit; FED with the WORD of God; SENT to make Christ known
Guiding Principles for Maricopa Lutheran Church:
Jesus is Lord
Everyone is precious and valued
Empowered for Discipleship
Centered in God's Word and Prayer
Fellowship with God & Each Other
Equipped for Evangelism and Generosity.
Special Notice
Dear Family of MLC:
My mother, Doreen Zimbelman, age 93, went home to Jesus Tuesday morning! Her mind was gone, her body was worn out, so she now is in a great place! I am joyful because I know who holds her! Memorial service will take place later on this summer in Washington State.
Pastor Glenn
June 12, 2016 - Jars of Clay
Let's just imagine for a moment that we are Superman. I know some of you think you are that Super and I congratulate you on our powers. Let's imagine that the Man of Steel is just that. Nothing can harm him. Let's imagine that he is not even bothered by Kryptonite. Let's also image that he is going to live very, very long. While it may be very cool to think of yourself as Superman, there is also a problem. Superman would have little need for God. I once had someone say to me in college. This guy was really smart and a Chemistry major. He said, Christianity is for weaklings. If people were strong they would not need God.
Well perhaps that is the point. We are not strong are we? We have a need for God.
May 29, 2016 - Caring to Console
The Original Warm Fuzzy tale I first learned at Bible Camp. It goes something like this. There was a town that was very happy. Everyone had plenty of warm fuzzies. When they got a warm fuzzy they immediately looked to give it away. The town was warm, and the town was fuzzy. A wicked witch came to the town and suggested to someone, maybe it might be a good idea to hold onto that fuzzy. This way you can make sure that you have one. So that person did. The town became selfish. People started to keep their warm fuzzies. What happened next is that the warm fuzzies themselves began to change. They turned into Cold Prickly's. Kind of like trying to hug a pine cone. Soon the town was crabby and mean. One little girl had the last warm fuzzy and she was trying to figure out what to do. In a moment of insight she gave it away. The person who got it, turned nice and that person also gave the warm fuzzy away. Soon all the town had warm fuzzies again. Everyone lived happily ever after. For certain the main lesson is to give way love. Holding onto our stuff makes us crabby and selfish. But there is another lesson this story. It is a choice of behavior. For you see there are many times in our lives when we really, really need a warm fuzzy. We may have lost a loved one. We had a terrible day at school. Our girlfriend/boyfriend broke up with us. We made an error that cost us the ball game. It is at those moments when we need to be hugged and cared for. Sadly, we may need a warm fuzzy but too often what we get is a cold prickly. In fact, I think that is the problem with all of our world. Maybe we need to start a warm fuzzy campaign. Too many cold prickly's makes everyone crabby.
Prayer List
Please let Sue Fletcher know when a name can be removed from the prayer list. There are many names on our prayer list that have been there for quite a long time. Please check and be sure as to whether or not they can be removed.
May 15, 2016 - Coloring outside the Lines
Many of us have the experience of a 2 year old armed with crayons. One of the tricks is to keep them on the paper and not on the walls. Those white walls are tempting. So the young toddler hands you the picture and of course it looks like this.
You say to the child. Wow what a pretty picture and you proudly post it on the refrigerator. Then the child goes and colors 10 more and you have a problem. Now you have to buy a bigger fridge.
Today is Pentecost Sunday and you all get bonus points for wearing red. Nice color by the way.
Lasagna Dinner Fundraiser - April 9, 2016
Pictures by Kathy Nockleby of the lasagna dinner fundraiser we had on April 9 at The Villages. All proceeds from the dinner went to the building fund and we raised over $2,000.
May 8, 2016 - Death, Dying and the Cross
Before we look at Corinthians 15, known as the Resurrection Chapter, it is good and proper that we speak a little bit this morning about mother's day. I remember reading in the paper about a conversation between a reporter and the mother of a serial killer. The mother told the reporter, I know what my son did is terrible and wrong. I feel very bad for the victims. I still care for my son. The reporter commented," how can you care for someone who has hurt so many people." She said, I can't help it, he is my Son.
Prayer Chain
We will be forming a Prayer Chain. You can sign up for the Chain on Sunday morning at the Events table. If you desire to have a prayer done by the Chain please let Pr. Glenn know. Thanks
Prayer Book
On Sunday mornings, a new Prayer Book will be made available for any prayers you want to be included in the Prayers for the Church. You will find the Prayer Book at the Events Sign up Table.