---
March 29 - Chris and Stephanie Wallace
April 5 - Easter Sunday - everyone will be asked to bring lilies
April 12 - Gale and Eileen Stratman
April 19 - Anna Baumiller
April 26 - Rich and Kathie Miller
We still need May 10, all of June, all but 7/19 and 8/23 for July and August. September and October are full, as is most of November. But we need all of December. There will be a chart in the back on Sunday.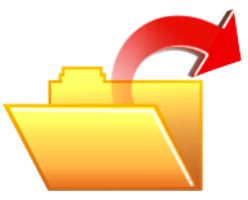 Just added to the Download Page:
Stewardship - March 7, 2015
Evangelism - March 9, 2015
Council Minutes - March 22, 2015
Education - March 23, 2015
Maundy Thursday and Good Friday

We will be sharing these services with Journey Methodist once again. On Thursday, at 7 p.m., we will meet at Maricopa Wells Middle School. On Friday at 7 p.m., we will meet at Desert Wind.
There will be NO Sunday school on Easter Sunday. The last Sunday school will be May 17, 2015.
March 22, 2015 - Seeing and Knowing Jesus

This certainly wasn't what she expected life to be. She was happily married, had a nice house and a good job. She had a wonderful but shy 5 year old girl that was her wonder and joy. I had many visits with her and watched her body waste away. She has inoperable brain cancer. It was not a matter of if, but when. She said to me one of the things I will miss the most is not being there for my daughter's big moments in life. She would miss her 16th birthday, her first date, her high school graduation and if God willed, her wedding. So she decided to make several videos. You might view it as "words of advice and hope from your mom". She made a video for each of those life stages. She wanted her daughter to know that while she may be absent physically, she would be with her daughter when she turned 16 and so forth.
We would like to have lilies on the altar for Easter Sunday and are asking everyone to bring one! You can then take them home after the service.
March 15, 2015 - Shining light on God's Love

Some of you might remember this guy. He was the rainbow man. He would dress up in a rainbow colored afro and show up at sporting events. You would see him at the NBA finals, at NFL games and even at Nascar events. He became famous enough that he found himself in Budweiser beer commercial. I always wondered where he got the cash to come up with all those tickets. He was everywhere. But you see it wasn't just his rainbow hair that stood out. He would also flash a sign that said, John 3:16.
Pastor Glenn's sermons are now on You Tube - when on the site, just input Maricopa Lutheran and click on the picture and there he is!! Isn't technology great??? Note: There will always be links to the videos on the Pastor's Sermons Page on the main Website as well. Written sermons can also be found on the website.
If you are comfortable with a computer please see Pastor Glenn. Media during worship will begin once we have people trained. Youth 6th grade and older encouraged to help
We have a team of people: Joe Bergen, Bonnie and Terry Oldfield, Doug and Lyn Hunsaker, Laurie Nicholas, Helen Sparks and Pastor Glenn are meeting April 1st to plan for our second worship. We will inform the council and congregation on what next steps are needed. Praise God for providing people interested to make this happen! .
New Disciples Received on March 8, 2015

New disciples received during worship service on March 8, 2015.
March 8, 2015 - Why We Worship

When I first interviewed with the call committee I mentioned to them that the sermons online from Mt. Cross Lutheran in Payson are all done at the contemporary service where I don't dress up in my pastor's outfit. Well somewhere along the way, that was missed. When my name was submitted to council they were told, well Pastor Glenn wears street clothes while preaching. So many of you were expecting me to be in my jeans that very first Sunday. So I surprised some of you by having my pastor's garb on. Some of you are still wondering when and if you will see me in jeans on a Sunday morning. That will happen during our future second worship but I have too much respect for those that appreciate traditional forms of worship to not conduct worship in an alb and a stole.
Please be sure and go to Facebook and Twitter and see what's new at Maricopa Lutheran!
Spice of Life Senior Variety Show

The show is coming to Maricopa on Saturday, April 18 at 7 p.m. at Maricopa High School. The cost is $15 per person. There is a possibility we will go out for dinner prior to the show. See Pastor Glenn for more information and tickets.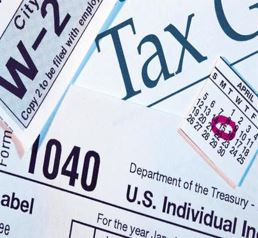 The Volunteer Income Tax Assistance program begins again on February 3 in Maricopa at the Central Arizona Community College. There will be volunteers to assist you in doing your taxes - free of charge - on Tuesdays from 4-7 and Thursdays, 10:30-2. Taxes are done for all seniors and for individuals under the age of 60 with 2015 income of $53,000 or less (families with dependents) and 2014 income of less than $14,590 (singles). If you are interested, please see Sue Fletcher for more details.
Pastor Glenn would like to meet individually with all our members, so please remember to sign up for a day and time on the sheet in the back of the sanctuary.
There are currently three people who help in the set up and take down of the sound system. We would like to have at least one more volunteer, so that there can be a monthly rotation system set up. Please see either Terry Oldfield or Ron Moen if you are interested in helping.
The Evangelism committee would appreciate someone who has experience in creating advertisements to maintain our advertising in community publications. Please see Carol VanBatavia or Kathie Miller if you are interested.
Our nursery is now available for parents to use, but is not staffed. There is a monitor set up in the room so that you can hear and see the worship service.
Please let Sue Fletcher know when a name can be removed from the prayer list.
---