Baptism of MarleighJo Nicholas
Baptism on October 1, 2017 of MarleighJo Nicholas, granddaughter of Laurie Nicholas and Gary Decker.
THE WEEK OF OCTOBER 15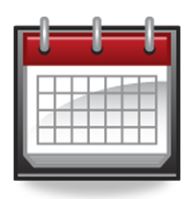 This week's schedule.
Presentation of Bibles
The presentation of Bibles to Hailey Austin and Jayden Shirey, grandchildren of Sheila Richardson (also pictured).
In Memory of Pastor Glenn Lundahl
Connie Lundahl who brought flowers in loving memory of Pastor Glenn Lundahl on Sunday, October 8.
Reports and Downloads
Just added to the Download Page:
Evangelism - October 9, 2017
Building/Land Update
Unfortunately the flow test did not pass. This means we have to put in a fire hydrant for the property. This is required for both use of the house as office and any future building. We are researching the costs of this item. Please understand that we knew that was a real possibility when purchasing the property. It is one of the reasons the property came in lower than usual market prices in Maricopa. MLC will be working on the following:
Cost of hydrant.
Begin planning for a future building - both needs and future costs.
Design a plan for the land.
Put up a sign. We need someone to construct a simple 4 x 8 foot sign with posts and then someone to add lettering to sign.
Committees will be working on some suggestions: Pavilion, Fire Ring-Camp Out, Swap Meet. All suggestions are good, but we also need solutions! So if you have a way of helping out please let Pr. Glenn, Ron Moen or Gary Decker know.
Moving of Wheelchair Ramp slated for 8 am on Sept. 30th. We will meet at the Nybakken's,43351 W. McClelland Dr. We need lots of bodies, the ramp is heavy!
MLC Directory
Please remember to pick up your copy of the MLC directory, and check off your name on the list. One per household, please!
This Sunday is PBJ day!
Remember to bring peanut butter and jelly this Sunday for the food bank.
Stewardship
Stewardship Sunday is November 12. Your pledge cards and time and talent sheets will be available for you to pick up from the table in the back of the church on Sunday, October 15.
Where is your God? Thoughts by Bishop Almen on the Las Vegas Shootings
Ninety minutes after the shooting stopped late Sunday night at the Route 91 Harvest Festival in Las Vegas, I was awakened by a text message, alerting me to that massive tragedy. The Rev. Miguel Gomez-Acosta, director for evangelical mission, contacted me with the horrible news.
October Birthdays and Anniversaries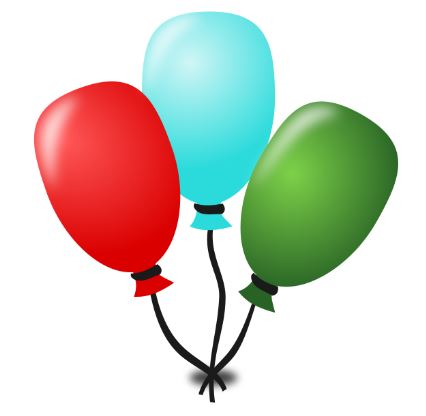 Birthdays:
Keith Bjerke - 10/2
Todd Hatcher - 10/6
Marian Bjerke - 10/7
Ruth Mayes - 10/16
Georgie Anderson - 1020
Lucas Lambert - 10/21
Cookie Moen - 10/25
Randy Schoof - 10/25
Nevaeh Crane - 10/25
Leslie Isetta - 10/28
Joyce Larson - 10/30
Anniversaries:
Ron and Cookie Moen - 10/1
Rona nd Jo Hudson - 10/8
Jim and Betty Steinhauer - 10/8
Claude and Gwen Marsh - 10/13
Norm and Pam Collins - 10/27
Hurricane Relief
If you would like to give aid to those affected by hurricanes Harvey, Irma, and Maria, please go to www.elca.org/Our-Work/Relief-and-Development/Lutheran-Disaster-Response.
Jacob and Esau
An elderly husband and wife visit their doctor when they begin forgetting little things. Their doctor tells them that many people find it useful to write themselves little notes. When they get home, the wife says, "Dear, will you please go to the kitchen and get me a dish of ice cream? And maybe write that down so you won't forget?" "Nonsense," says the husband, "I can remember a dish of ice cream." "Well," says the wife, "I'd also like some strawberries and whipped cream on it." "My memory's not all that bad," says the husband. "No problem - a dish of ice cream with strawberries and whipped cream. I don't need to write it down." He goes into the kitchen; his wife hears pots and pans banging around. The husband finally emerges from the kitchen and presents his wife with a plate of bacon and eggs. She looks at the plate and asks, "Hey, where's the toast I asked for?"
I know memory issues hits all of us as we get older. It is very difficult and heart wrenching to watch parents or loved ones deal with memory issues. It is one thing for you and I to become forgetful. It is a completely another thing when it comes to God.
Jacob and Esau
Sometimes life leads to difficult questions for instance,
Why does a ship carry cargo, and a car carry shipments?
Why do we drive on a parkway and park on a driveway?
If you choke a smurf what color does it turn?
Why do we call it a hamburger if it is made with beef?
The real question for today is?
Why is the story of Jacob in the Bible?
A little historical context. Abraham's descendants were to be as many as the stars in the sky or the dust on the ground. Family was everything. The birthright was passed down from father to oldest son. That birthright was everything. So this story explains how it came to be that the younger son, Jacob became the next person in line.
Chime Choir
The chime choir has begun rehearsals, but still need ringers. Please let Pat Jensen know if you are interested.
2017 Mission Plan for Maricopa Lutheran Church
Grow the building fund by $75,000.
Improve communication between council, committees, and thecongregation.
Plan more recreational/educational outings for our congregation.
Plan our 5th anniversary celebration for February 2018.
Increase our presence in the community by sending at least one ambassador from MLC to city groups like the following: scouts, city council, Copper Sky, Chamber, library, food pantry, women's shelter, Copa Senior Center, service groups and Hidden Treasures Thrift Store.
New Members
Please welcome our new members: Rod and Wende Gehrt, Mike and Kori Schleuter, Dave and Berta Bock.
Thoughts on Stewardship
"The point is this: whoever sows sparingly will also reap sparingly, and whoever sows bountifully will also reap bountifully. Each one must give as he has decided in his heart, not reluctantly or under compulsion for God loves a cheerful giver." Comment: if a farmer sows sparingly, the farmer must realize that he or she won't reap much, but if they sow bountifully, they can expect a more bountiful harvest. It is a cause and effect. God doesn't need your money or want your offerings as much as he does your heart which is why a cheerful giver doesn't give out of compulsion or give reluctantly, but will give cheerfully or joyfully.
Living Lutheran
This is the monthly magazine formerly The Lutheran and you can access it online by going to livinglutheran.org. Enjoy reading Living Lutheran, formerly The Lutheran.
Anniversary Celebration
MLC will be celebrating its 5th anniversary on Sunday, February 11, 2018. All are invited to attend a planning session for this event on Tuesday, October 24, 2017, at 10 a.m. at Georgie Anderson's house (40422 W. Novak Lane in Homestead). Please contact Maureen Smyth at 520-568-8996 or motherhen53@hotmail.com with any questions.