THE WEEK OF NOVEMBER 26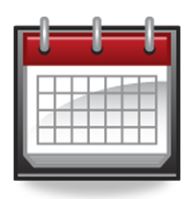 This week's schedule.
Operation Christmas Child
Update! We collected 92 boxes!!! Thank you all for your generosity!!
Comedy Corner
Bulletin Bloopers: Remember in prayer the many who are sick of our community. Smile at someone who is hard to love. Say "hell" to someone who doesn't care much about you.
Building/Land Update
We are still waiting to to hear from Global Water regarding the fire hydrant.
The sign is finally compliant and once it is finished, we will have a gathering at the site to bless our land. The sign will give 24/7 advertising presence in our community and let the people of Maricopa know there is a Lutheran church in town!!
The renters of the house have left.. We will have an inspection done and determine how to use the house going forward.
Property Clean Up and Move
Monday, November 27 at 9 am. Meet at the land—40050 Santi Rd. We will be doing clean up and moving stuff from storage unit. We need pickups!
Confirmation
Nikkolas Lee Mattox confirmation on Sunday November 19, 2017.
Pictured are: Nikkolas, grandparents Norm and Pam Collins, mom, Stephanie Kilner, stepdad, Chris Kilner and Pastor Glenn.
November Birthdays and Anniversaries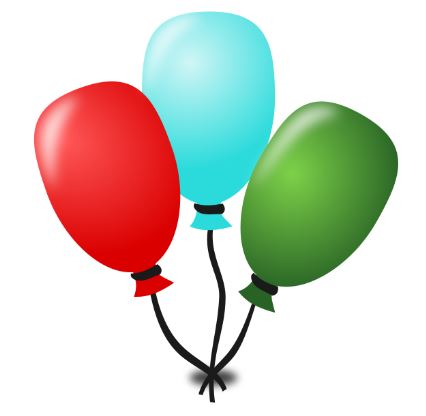 Birthdays:
Doug Hunsaker - 11/4
Jayden Shirey - 11/7
Jody Rathfelder - 11/9
Chet Anderson - 11/12
Kim VanBatavia - 11/12
Chris Wallace - 11/18
Linda Spears - 11/19
Joseph Lambert - 11/20
Pat Jensen - 11/26
Anniversaries:
Gale and Eileen Stratman - 11/1
Gay and Clarita Knutson - 11/4
Todd and Beth Hatcher - 11/12
Michael and Leslie Isetta - 11/24
Roland and Carolyn Barden - 11/25
Reports and Downloads
Just added to the Download Page:
Council - November 12, 2017
Evangelism - November 13, 2017
Thoughts on Stewardship
THE GIFT:
If I see the gift as mine alone to give,
I might give hesitantly, even grudgingly,
considering my options, then giving from a sense of ought.
If I see the gift as God's,
who allows me to use it for a time,
then the gift can flow more freely, as I join with others
to be a channel for God's love and mercy.
Food Pantry Volunteer
We need someone (or two or three someones) to take the donations each Sunday for the food pantry to either ED3 or Ace where there are drop off boxes. Please see Kate Miller if you can help.
Grand Canyon Synod Bishop Election Questionnaire
Dear Sisters and Brothers of the Grand Canyon Synod,
Para tomar la encuesta en espanol,
haga clic aqui.
In June 2018, the Grand Canyon Synod will meet for its annual assembly where we will be electing a new Bishop. The time leading into assembly is one of discernment. To this end, through the Conference Gatherings and monthly synod newsletter, we are addressing what is happening in the synod, sharing details around the ecclesiastical ballot and general election process, and having discussions about what working together for Christ's mission looks like in our synod now and in the future.
Similar to how a congregation prepares to call a new pastor, we want to prepare to call a new bishop with careful attention and prayer. Often congregations survey their membership before beginning the call process to see how the body of Christ views the ministry needs in the community. This helps potential pastors understand whether their strengths and talents fit with the perceived needs of the congregation. This step also helps the call committee understand the direction of the church.
We want to take the same care as we call a new bishop. It will be helpful for those who are potential nominees, which are determined by ecclesiastical ballot, to know how we see the ministry needs in our synod. It also will help the 2018 Synod Assembly voting members to know the mind of the Grand Canyon congregations as they enter the election process.
Will you please be part of our planning by completing a questionnaire? You may access the survey by clicking on the following links:
We have also attached the survey as a printable pdf document if that is your preferred format. Please mail completed surveys directly to Research and Evaluation at the ELCA churchwide offices (address provided at the bottom of the survey) for processing. All surveys must be competed and/or received by Research and Evaluation no later than December 10th to be included in the results.
Finally, please encourage other members of your congregation to participate in the questionnaire by sharing this email invitation with them. You can also direct them to the synod's webpage (gcsynod.org) where these and other resources will be available. Results of the survey will be posted on the synod website by mid-January 2018.
Your investment in this questionnaire will help to guide next steps. Don't miss this opportunity to participate!
May the Holy Spirit inspire our work as we walk together with Christ,
Grand Canyon Synod Bishop Elections Committee
Print Version Available to Download to be Mailed in: English | Spanish
Reformation Sunday
Reformation Sunday, October 29, 2017 at MLC
MLC Lunch Bunch
MLC Lunch Bunch at The Duke on Wednesday, November 1
Reformation 500
Reformation Sunday is an important Sunday for Lutherans. This year we are celebrating the 500th anniversary of the reformation. As a complete aside having nothing really to do with our message, did you know that the 500th anniversary made it into the story line of one of my favorite shows, NCIS. They did not have the license plate of a vehicle, but what they did have was a 500th Anniversary bumper sticker. So I kid you not. In the show, they are trying to figure out if someone was kidnapped. And one of the person says something like, looks like we have to find a Lutheran.
Affirmation of Baptism
On Sunday, October 29, 2017, Karen Marie Knutson will be confirmed into membership of MLC. Please welcome Karen!!
Here I am, Send Me
Eli is the high priest of Shiloh. It is normal that the sons of the High Priest would follow dad into ministry. Eli's sons were terrible pastors. Yes, pastors are human too and some of they are simply not very good. So we read in 1 Samuel 2: 12
Baptism of MarleighJo Nicholas
Baptism on October 1, 2017 of MarleighJo Nicholas, granddaughter of Laurie Nicholas and Gary Decker.
Presentation of Bibles
The presentation of Bibles to Hailey Austin and Jayden Shirey, grandchildren of Sheila Richardson (also pictured).
In Memory of Pastor Glenn Lundahl
Connie Lundahl who brought flowers in loving memory of Pastor Glenn Lundahl on Sunday, October 8.
MLC Directory
Please remember to pick up your copy of the MLC directory, and check off your name on the list. One per household, please!