THE WEEK OF SEPTEMBER 24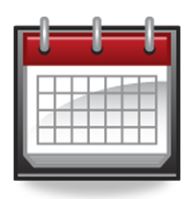 This week's schedule.
Hidden Treasures Lutheran Thrift Store
If you would like to go to Hidden Treasures Thrift Store in Chandler and help out, please meet at Pr. Glenn's at 8:15 a.m., Wednesday, September 27.
Baha'i 101
Offered by the AZ Faith Network on Tuesday, October 3. We will eave at 4 p.m. and go out for dinner. The course is from 6:15 to 8:30 at the Baha'i Center in Scottsdale. Please let Pr. Glenn know if you are interested in attending.
2017 Mission Plan for Maricopa Lutheran Church
Grow the building fund by $75,000.
Improve communication between council, committees, and thecongregation.
Plan more recreational/educational outings for our congregation.
Plan our 5th year anniversary celebration for February 2018.
Increase our presence in the community by sending at least one ambassador from MLC to city groups like the following: scouts, city council, Copper Sky, Chamber, library, food pantry, women's shelter, Copa Senior Center, service groups and Hidden Treasures Thrift Store.
Reports and Downloads
Just added to the Download Page:
Stewardship - September 20, 2017
Worship - September 18, 2017
Our 3rd Annual Holiday Raffle!!
The raffle will be on Sunday, November 19th, right after the worship service. Tickets will go on sale in October. The Fellowship Committee asks each committee/group to please donate a basket of items to be raffled. Also, if any member of the congregation has any gently used items that they would like to donate to the raffle, you can bring the items to church or drop them off at Maureen Smyth's house (36103 W. Catalan St. in Tortosa).
New Members
On Sunday, September 24, we will welcome into membership Dave and Berta Bock, Rod and Wende Gehrt, and Mike and Kori Schleuter. We also welcome Bob and Kathy Nockleby into full time membership!
Wheelchair Ramp
The wheelchair ramp has to e moved from the storage unit to the new property. We need at least six people to move this as it is very heavy. Please meet at the Nybakken's and we will carpool to the storage unit. Let Pr. Glenn know if you are interested in helping.
Living Lutheran
This is the monthly magazine formerly The Lutheran and you can access it online by going to livinglutheran.org. When you get to the home page, scroll all the way down and you will see "current issue". Click on that and you can read the magazine.
Your Offering at Work
Please see downloadable article regarding where your offering goes.
September Birthdays and Anniversaries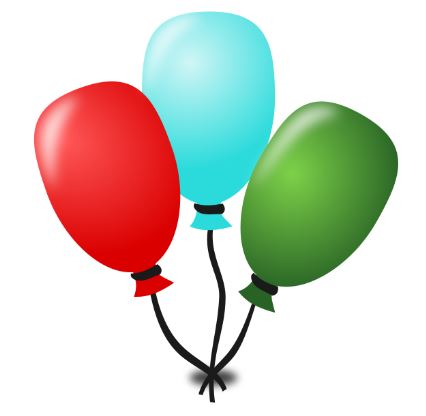 Birthdays:
Helen Sparks - 9/1
Cathleen Davis - 9/2
Kolby Isetta - 9/2
Julie Stovall - 9/3
Modestine Brown - 9/10
Roland Barden - 9/11
Gearl Fenster - 9/13
Cyan Stratman -9/14
Gay Knutson - 9/15
Norm Collins - 9/20
Cliff Torgerson - 9/21
Anniversary
Richard and Phyllis Rohde - 9/1
Bruce and Barbara Nybakken - 9/3
Daniel and Julie Stovall - 9/3
Carl and Pat Jensen -9/11
Rich and Kathie Miller - 9/11
MLC Directory
The directory is ready at last! They will be in the back of the church on Sunday morning. Please take a directory and check off your name. One directory per household please.
Hurricane Harvey / Irma and the Rains
Lutheran Disaster Response – even as the rains and flooding persist in Texas and Florida – is responding to needs. Recovery will take years, and Lutheran Disaster Response will be there to accompany those affected through every phase of this disaster.
Gifts to Lutheran Disaster Response, designated for "Hurricane Response – United States" will be used entirely (100 percent) for these disasters. Through the Evangelical Lutheran Church in America, we can help provide immediate and long-lasting support.
Bishop Ray Tiemann of the Southwestern Texas Synod reports that the hardest hit areas in that synod include Rockport, Port Lavaca, Port Aransas, Refugio, Victoria, Robstown, and Corpus Christi. He indicates that electricity and water are out in many places. Roads are blocked by debris, and law enforcement is limiting access.
Bishop Tiemann told me that – in contacts with folks from the devastated areas – pastors and others have expressed appreciation for the prayers and notes of support through email and social media from people throughout the Evangelical Lutheran Church in America.
He indicates that many of the buildings of congregations fared well. Some have roof and water damage. Thus far, in the Southwestern Texas Synod, only Holy Cross Church in Rockport has reported significant damage. The steeple is gone; there are holes in the roof; significant water damage has occurred; and the columbarium was blown over. He expects further reports of damage when people are permitted to return to evacuated communities.
Bishop Tiemann expresses gratitude to Lutheran Disaster Response and the local Lutheran Social Service operation for their assistance. "It will take a long time to recover from this," he reminds us.
Meanwhile, Bishop Michael Rinehart in the Texas-Louisiana Gulf Coast Synod, is dealing with massive flooding in the Houston area and beyond. He reports that at least 20 ELCA congregations are flooded. Pastors and members in many places have had to evacuate. Highways are shut down. And all of the scenes on television of boats and trucks bringing people through the flood waters are very real.
Some ELCA congregations are serving as shelters, including St. Paul in LaGrange, Texas, which is hosting people from two nursing homes.
Bishop Rinehart says that the scope of the damage and needed recovery will become clearer when the rains stop and the flood waters recede. He asks for prayers for the people devastated by Hurricane Harvey and its aftermath. And he expresses gratitude for the "awesome job" of Lutheran Disaster Response.
Please continue to remember in prayer our sisters and brothers in Texas as they yearn for a new day of hope.
The Rev. Lowell G. Almen
Bishop of the Grand Canyon Synod of the Evangelical Lutheran Church in America
Choir
Please note all of you who love to sing, choir rehearsals begin on Thursday, October 26, at 7 p.m. at the Oldfields. Gwen has a lot of great music for us again this year. Please join us!
Building/Land Update
Unfortunately the flow test did not pass. This means we have to put in a fire hydrant for the property. This is required for both use of the house as office and any future building. We are researching the costs of this item. Please understand that we knew that was a real possibility when purchasing the property. It is one of the reasons the property came in lower than usual market prices in Maricopa. MLC will be working on the following:
Cost of hydrant.
Begin planning for a future building - both needs and future costs.
Design a plan for the land.
Put up a sign. We need someone to construct a simple 4 x 8 foot sign with posts and then someone to add lettering to sign.
Committees will be working on some suggestions: Pavilion, Fire Ring-Camp Out, Swap Meet. All suggestions are good, but we also need solutions! So if you have a way of helping out please let Pr. Glenn, Ron Moen or Gary Decker know.
Moving of Wheelchair Ramp slated for 8 am on Sept. 30th. We will meet at the Nybakken's,43351 W. McClelland Dr. We need lots of bodies, the ramp is heavy!
Thoughts on Stewardship
John 3:27 - John answered - a person cannot receive even one thing unless it is given him from heaven.
"All too often we regard stewardship simply as a matter of our giving to God, but this aspect is secondary. Before we can give, we must possess, and before we possess, we must receive. Therefore, stewardship is, in the first place, receiving God's good and bounteous gifts. And once received, those gifts are not to be used solely for our own good. They must also be used for the benefit of others, and ultimately for the glory of God, the giver. The steward needs an open hand to receive from God and then an active hand to give to God and to others." Murray J. Harris.
Lord's Prayer-Part 2 - August 27, 2017
We say this prayer every Sunday with the words just rolling off our lips as we lift up this prayer to our God. But truth be told, it leads to all kinds of questions? What kind of Kingdom are we talking about? Is it this kind of Kingdom?
National Hotline
The ELCA has made a concerted effort to equip congregations "to be there for people in crisis - people contemplating suicide, and survivors left behind". Maricopa Lutheran would like to join this effort by having the National Hotline number available for all to use, those in crisis and those trying to help.
The National Suicide Prevention Lifeline is: (800)273-8255 - for veterans, press 1. For in Spanish: (888)628-9454.
September 10 is World Suicide Prevention Day. These numbers are for all, members and friends, to have and to share with others.
Chime Choir
The chime choir will be starting rehearsals on Tuesday, September 19, from 7 to 8 p.m. The rehearsals are held at Pat Jensen's home in Province.. If you are interested in playing, please talk with Pat .
Lord's Prayer-Part 1 - August 20, 2017
For the next three Sundays we will focus on the Lord's Prayer. We will look at Luther's commentary on each of the petitions of the Lord's Prayer. We will also use this time to focus a bit on prayer in general. What prayer is, and what it isn't.