THE WEEK OF FEBRUARY 7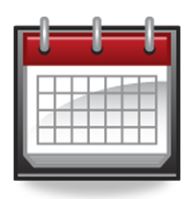 This week's schedule.
Lenten Services
Will be held at the home of Terry and Bonnie Oldfield on Wednesday evenings at 7 p.m. on 2/17, 2/24, 3/2, 3/9, and 3/16. Worship will include singing a hymn, praying the hours, offering, and watching a video - The Path of Christ" by Ray Vanderlaan. The topics are: (1) The Way of the Essenes - filmed in Quamran, (2) The Way of John The Baptist - filmed in Macaerus, (3) Into the Desert to be Tested - filmed in En Gedi, (4) The Last Passover - filmed in Jerusalem, and (5) The Fifth Cup: Our Way of Hope - filmed in Gethsemane. Invite your friends!!
New Member Mixer
February 28 from 12:15- 2 p.m. at the home of Maureen Smyth. This is for people interested in becoming members or associate members (keep membership in another congregation). We will have a free lunch. If you need to transfer your membership, please inform your present home church. Contact Pastor Glenn to sign up by February 21.
40 Day Praying the Hours Challenge
Beginning February 10, you can pray for 5-7 minutes, morning, noon, and night as a spiritual exercise. This is part of our 2016 emphasis on prayer. Please sign up to take the challenge. Day one begins on Ash Wednesday and end on Palm Sunday. All prayers are on our website at www.marciopalutherans.org - click Lent: praying the hours.
Altar Flowers Schedule
February 7 - Fred Fix
February 14 - Dennis and Carol VanBatavia
February 21 - Bruce and Barbara Nybakken
February 28 - Laura Cambone
Please remember to sign up for flowers. The sheet is in the back of the worship space.
Reports and Downloads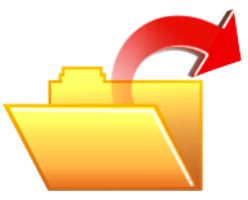 Just added to the Download Page:
Fellowship - February 1, 2016
Prayer Book Study
March 2, 9, and 16 from 2 to 3:30 p.m. at Pastor Glenn's. We will study the book Constant Prayer by Robert Benson and Phyllis Tickle, part of the Ancient Practice Series. The book can be found on Amazon as paperback and Kindle. Please register at our "sign up" table. This is also part of our 2016 emphasis on prayer.
Volunteers Needed
We are in need of volunteers to help set up for church every Sunday. This involves helping set up the sound system (which Terry Oldfield has been doing by himself for weeks), bringing in all of our supplies from the van, and setting up. It would be a great help if everyone would sign up to take a Sunday. We have the same people doing it every week and we need to spread this out!!! Thanks for your help.
VITA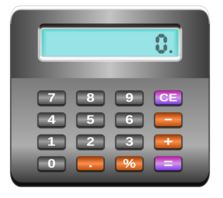 The tax assistance program of the United Way has started once again in Maricopa. We are servicing all people who have incomes less that $52,000 free of charge. United Way also has set up a website www.myfreetaxes.com where you can have your taxes completed for free or if your income is over $64,000, there will be some small fees. There is no appointment needed. We are at Central Arizona College on Tuesdays and Thursdays from 9-12.
January 31, 2016 - Crabs in a Barrel
Today we will take a look at two events. The first event Jesus visits his hometown. Nazareth was a very tiny village. Nazareth has no social, political, or religious significance, it is located four miles northeast of Sepphoris. Sepphoris was sympathetic to Roman rule and angered all of Galilee when that area did not rise up against the dreaded Romans in 66 AD. So Nazareth is a place where status quo is good. Don't rock the boat. Keep everything as it was and is. There is a saying borrowed from Twitter that goes like this,
New On The Website! Build our First Church Capital Campaign
Take the time to check out a new page on our main website, Build our First Church Capital Campaign.
There is also a link on the home page navigation in the left column, called Building Campaign. In addition to new items being posted, this is a great link to share. We'll also be posting this on our Facebook and Twitter accounts as well.
Two NEW postings that are especially important.
A download link for the Pledge Form - Pledges are due March 1st. These pledges are important because if land becomes available the pledges can be used as a future income for lenders. Please consider a pledge!
A Letter that is being sent to other Congregations. (link in the left column) - You may want to share this letter with friends in other congregations. You may want to let the folks on the Building Committee know where you might send this so that there is no duplication of efforts.
What Is Stewardship?
What is the first thing that comes to mind when you hear the word "stewardship"? Budgets and spreadsheets? Money? Pledge cards? A grateful response to God? What about love? For many congregations of the ELCA, stewardship means "the church asking for money" or it means nothing at all. If it draws to mind anything, it is the three-week annual financial response that happens every fall to ensure there is enough money to fund the budget for the next year. While the annual financial response may be wrapped up in religious language, at the end of the day it is about the need of the congregation to receive rather than the need of the giver to give. Stewardship encompasses so much more than money. It is a way of life. It calls for integration between our faith and the way that we live our lives — we are a church that is energized by lively engagement in our faith and life. Stewardship is a mindset, a culture and a discipline that can never be contained in an annual three-week financial response. According to Clarence Stoughton, former president of Wittenberg University, stewardship is everything we do after we say "I believe." It is the way in which we use all of the resources that God has entrusted to our care so that we can love God and our neighbor. Stewardship is about love.
Financial Statements
The year-end statements are completed and ready for you to pick up on the table In the back of the worship space.
January 24, 2016 - Do Not Fear, Only Believe
She was known as That Woman. Everyone avoided her. Don't go near her. You will be unclean. She finds herself longing. Longing for her illness to end. Tired of the endless trips to the doctor. She is out of money. She is getting worse. What is she going to do? She might remember the words from Malachi, 4:2
MLC Game Night
MLC Game Night-Saturday, Feb 13th 5-8 PM. Invite your friends! Cost is $3 per person to cover Pizza. Bring your favorite board game. Please sign up! Brought to you by our Confirmation Youth. This night of fun takes place at the Villages Club House.
January 17, 2016 - Seeds and other Parables
Last week we looked at some questions that religious leaders had of Jesus. Jesus liked to hang out with those on the margins of society and it confused people. Good Rabbis should only hand out with those good people. This week we look at a whole bunch of parables found in the 4th chapter of Mark.
January 10, 2016 - Three Questions
Last week we saw Jesus do some healing and casting out demons.. Mark begins to answer the question Who Is Jesus? This week we will discover 3 stories, where the religious leaders, the pastors and theologians if you will, also ask some questions. They are not sure what to make of Jesus? He is so different and he goes against what they understand as being a proper rabbi and teacher of the law.
Chime Choir
The chime choir will be starting rehearsals again on February 23 at the home of Marian Bjerke from 7 to 8 p.m. Please let Marian know if you are interested in being part of this group. The tentative dates you will be playing are 3/6, 3/20, 3/24, and 3/27.
January 3, 2016 - Call for the Manager
I mentioned last week that we would be using the Gospel of Mark for our main teaching in 2016. The Gospel of Mark doesn't include the Christmas story. . So for this Sunday we will use scripture from Luke. I am going to do the message a bit different today. I normally read the Gospel Lesson and then do a message. Today, I am going to read a portion and comment on it, and then read some more. So we begin with Luke 1:5-7
Merry Christmas from Maricopa Lutheran Church Council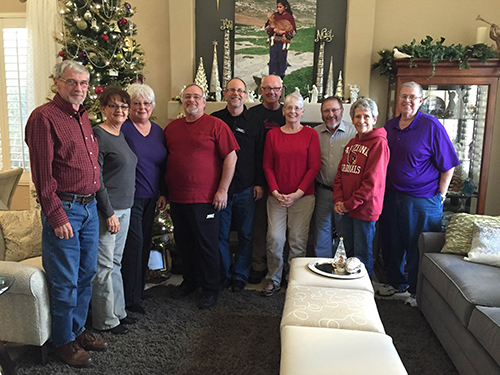 Merry Christmas from Maricopa Lutheran Church Council.
Barbara Nybakken, Pam Collins, Gary Decker, Henry Eslinger, Sue Fletcher, Gretchen Johnson, Ron Moen, Sharon Mros, Richard Rohde, Jada Stratman, Carol VanBatavia, Del Nordtvedt, Pastor Zimbelman.