THE WEEK OF OCTOBER 23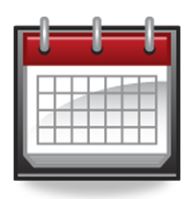 This week's schedule.
Altar Flowers Schedule
October 23 - Maureen Smyth
October 30 - Laura Cambone
November 6 - Udine Locke
November 13 - Sue Fletcher
November 20 - Maureen Smyth
November 27 - Roland and Carolyn Barden
December 4 -
December 11 -
December 25 -
We still need 12/4 and 12/11, 12/25
Habitat for Humanity
Join other Lutherans from our Fiesta conference on the 3rd Saturday of every month to build a home at 807 S. 6th St. in Phoenix. Habitat supplies water in cups, but people should bring water bottles and sun block and wear safe clothes and shoes. Car pool from Fry's at 6:15 a.m. Lunch will be provided. Dates are 11/19, 12/17, 1/21, and 2/18. Dedication is set for 3/5/17. Sign up at events table. Bonus day: Janie Mauck is going on 11/5—see her or Pastor Glenn.
Reports and Downloads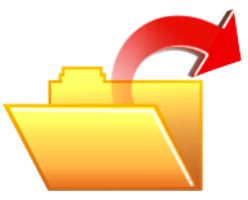 Just added to the Download Page:
Evangelism committee - October 10, 2016
Third Quarter Financial Results - September 30, 2016
Bonnie Oldfield
Bonnie traveled to Illinois this week to visit a friend and had a stroke. She is in the hospital and Terry is with her. She is doing well and is expected to make a full recovery. Please keep her and Terry in your prayers.
Game Night
Event: Age friendly game night at Copper Sky, Activity Rooms A & B
Date: Friday, October 28 from 6:30 p.m. to 9 p.m.
You don't have to be a member of Copper Sky to attend - it's open to all!!
Hidden Treasures Lutheran Thrift Store
Want to help make a difference? Join four other Lutheran churches at the Thrift Store located on Alma School Road in Chandler. Please see Pastor Glenn if interested.
Operation Christmas Child
(1) pick a child, boy or girl, and an age; (2) shop for the child (list included in brochure); (3) pack your shoebox and return by November 13; (4) include $7 to ship the box and find out where it went! That's all there is to it!!!
Jesus and His Jewish Influences Study
This study begins Tuesday, November 1, from 2 to 3:30 p.m. at Pastor Glenn's. This video course, published by Great Courses, contains 24, 30 minute lectures. It begins with Jesus and Judaism and ends with Jesus' teachings and saying in context. We will watch two lectures per session and discuss what we heard. The videos are led by Jodi Magness who is the Kenan Distinguished Professor for Teaching Excellence in Early Judaism at University of North Carolina at Chapel Hill. Please sign up at the events table.
Veterans 5K run/1 mile walk and pancake breakfast
November 12 at Copper Sk. Registration starts at 8:15 a.m. The cost is $25 which includes the race entry, breakfast, and T-shirt.
Hunger Flyer Drop
We will meet at Ace Hardware at 10 a.m. on Saturday, November 12, ad head into Cobblestone to drop flyers to collect food for the food bank. Please sign up at the events table.
Misrepresenting God - October 9, 2016
As we continue our journey through the Old Testament, last week we focused on the Passover as the Israel nation is freed from slavery in Egypt. They cross the Red Sea and find themselves at Mt. Sanai. In Exodus 20 they receive the 10 commandments and of particular notice is the first commandment found in Exodus 20:1-4
"Then God spoke all these words: 2 I am the LORD your God, who brought you out of the land of Egypt, out of the house of slavery; 3 you shall have no other gods before me.
Sunday School
Sunday school will meet following worship. Children are to pick up their snacks before going into the Sunday school room and beverages will be provided for them. Class will run until 10:40 a.m. and we ask parents/grandparents to pick up their child(ren) in the Sunday school room at that time. We especially want to thank Julia Brown and Amy Beeman for volunteering to teach!
Passover - October 2, 2016
In order to fully appreciate the Exodus out of Egypt, we must remember how God works in the world. God made a promise. He made 3 of them actually. Please recall the promises from Genesis 12,
Land, Children, Blessed to be a blessing.
Abraham will face disappointment. Will God keep that promise even when Sarah is barren and I am old? Joseph will face conflict. Joseph is sold into slavery. The entire nation is now in Egypt. God has fulfilled the promise of Children. We read the following in Exodus 1:7
October Birthdays and Anniversaries
Birthdays:
Keith Bjerke - 10/2
Marian Bjerke - 10/7
Henry Krup - 10/13
Lucas Lambert - 10/21
Fred Fix -10/22
Cookie Moen - 10/25
Joyce Larson - 10/30
Anniversaries:
Ron and Cookie Moen - 10/1 - 50 years
Ron and Jo Hudson - 10/8 - 40 years
Bobby and Cora Aguilar - 10/9 - 51 years
Claude and Gwen Marsh - 10/13 - 43 years
Norm and Pam Collins - 10/27 - 38 years
Men's Ministry
All men are invited to breakfasts and Bible study which includes men from Journey United Methodist.
The breakfasts will be held on the 3rd Saturday of each month at the Duke. The next breakfast is scheduled for October 15.
The men's video Bible study will be held the 1st Saturday of every month at the home of Rich Miller. The study will be based on "Game Plan for Life" with Joe Gibbs. The videos are as follows:
11/5 - You are being scouted
12/3 - The ultimate playbook
1/7 - Making God's team
2/4 - The enemy's game plan
3/4 - Signing bonus
4/1 - Playing hurt
This video study will allow you access to Joe's racing team and also professional sports athletes. Please invited a friend and remember to bring your Bible. Sign up for both men's events at the event table.
Family Affairs - September 25, 2016
A child asked his father, "How were people born?" So his father said, "Adam and Eve made babies, then their babies became adults and made babies, and so on." The child then went to his mother, asked her the same question and she told him, "We were monkeys then we evolved to become like we are now." The child ran back to his father and said, "You lied to me!" His father replied, "No, your mom was talking about her side of the family."
Abram's Faith - September 18, 2016
I know it is an oxymoron, Arnold and Christmas movies, but there you have it. In the movie he promises his child that he would get his son a Turbo Man Action figure. The whole movie is about Arnold competing with all the other parents of the world to get this action figure. Parents make promises to children all the time. Friday night we will take you to see the latest Disney movie. Next year we are all going to Disney World. But then there are those times that is heart wrenching for all. The broken promise. You are supposed to take the kids to the water park, but something comes up at work. The child is going to respond with a whine, "But you promised".
Chime Choir
The chime choir will continue to meet on Tuesdays at 7 p.m. at Pat Jensen's home. We still need more chimers, so let Pat know if you are interested in playing.
Creation and Fall
This week we look at the second creation story found in Genesis. We are familiar with the usual, God created light and saw that it was good found in Genesis 1. At the end of Genesis 1 humans are made at the end of the creation. You might say that the point of that is that humans are God's last and greatest creation. Genesis Two takes a different approach. Here you will notice that there are no animals or plants on earth.