THE WEEK OF SEPTEMBER 25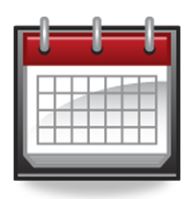 This week's schedule.
Altar Flowers Schedule
September 25 - Eileen Stratman
October 2 - Ron and Cookie Moen
October 9 - Connie Lundahl
October 16 - Del and Devonna Nordtvedt
October 23 - Maureen Smyth
October 30 - Laura Cambone
We still need 11/6, 27, and all of December
Fourth Sunday
Remember this Sunday is the fourth Sunday of the month - remember to bring your plastic bags and egg cartons for the Food Bank.
Letter from Pacific Lutheran Theological Seminary
The council voted to donate the money in our seminary fund to PLTS and there is a letter available in this blast from PLTS thanking us for our donation. Click Here to Download the Letter (PDF).
Organ Pipe Pizza
Reservations have been made for 50 at Organ Pipe Pizza (1149 E Southern Ave., Mesa) on October 9 at 5 p.m. Please bring cash or check as they DO NOT take credit or debit cards. There is no admission fee, but the food will cost somewhere between $20 and $25. They would like to leave Maricopa around 4 p.m. and a carpool would be great! Please see Eileen Stratman or call her at 480-284-0814 with questions.
Breakfast, Sunday, September 25
There will be a breakfast after worship on Sunday. We will take a free will offering which will go to the building fund.
Sunday School
Sunday school will start on Sunday, October 2, and will run from 10:10 a.m. to 10:40 a.m. If you have not yet registered your child, please see an usher for the form. We are asking parents to please pick up their child(ren) in the Sunday school room when class is finished.
First Communion Volunteer
We are looking for a volunteer to help the first communion students make and bake the bread to be used for their special event. Pastor Glenn has the recipe. The bread baking will take place at Pastor Glenn's on October 9 from 1 to 2:30 p.m. If you can assist, please contact Sharon Mros or Pastor Glenn.
September Birthdays and Anniversaries
Birthdays:
Helen Sparks - 9/1
Julie Stoval - 9/3
Modestine Brown - 9/10
Ella Krup - 9/10
Gearl Fenster - 9/13
JoAnn Eslinger - 9/14
Cyan Stratman - 9/14
Norm Collins - 9/20
Anniversaries:
Richard and Phyllis Rohde - 9/1
Bruce and Barbara Nybakken - 9/3
Julie Stoval - 9/3
Jamie Morano - 9/5
Henry and JoAnn Eslinger - 9/6
Rich and Kathie Miller - 9/11
Carl and Pat Jensen - 9/11
Chime Choir
The chime choir will continue to meet on Tuesdays at 7 p.m. at Pat Jensen's home. We still need more chimers, so let Pat know if you are interested in playing.
Reports and Downloads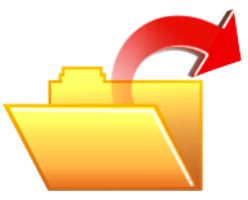 Just added to the Download Page:
Council Minutes - September 18, 2016
Creation and Fall
This week we look at the second creation story found in Genesis. We are familiar with the usual, God created light and saw that it was good found in Genesis 1. At the end of Genesis 1 humans are made at the end of the creation. You might say that the point of that is that humans are God's last and greatest creation. Genesis Two takes a different approach. Here you will notice that there are no animals or plants on earth.
New Member Class
We will have a new member Class on Sunday, October 23rd from 12:15-2pm at Del and Devonna Nortvedt's,44253 W Mescal St. Lunch will be provided. If you want to transfer your membership please send it to: Maricopa Lutheran Church, 20987 N. John Wayne Parkway B104-180 Maricopa, AZ 85139. The mixer is full Membership or Associate Membership (keep membership in your home church) Please let Pastor Glenn know you are coming. Children are welcome!
Final thoughts on Job
I may have shared this with you but in my very first church I was pastor number six on staff and the senior pastor did most of the preaching. I preached about 5 times a year so it was a challenge. In one of my sermons I quoted scripture, I said the following: It is harder for a rich man to go through an eye of a needle than for a camel to get into heaven. One thing they teach you in preaching is that if you want to make a point, repeat it. So I did. It is harder for a rich man to go through an eye of a needle than for a camel to get into heaven. Later on I realized I had mixed up the camel and the rich man. All kinds of words come out of our moth. You don't need to raise your hand if you have ever said something stupid. Sometimes words come out in anger. Sometimes we say things we don't really mean. Other times we speak out of ignorance. Yet what we say and what we don't say are important.
Children's Sermon TRUST - August 21, 2016
A sermon about TRUST.

Henry Krup trusting that Gary Decker will catch him if he jumps!!
First Communion Class-Sunday October 9 from 1-2:30 pm
For all 5th graders and above, even if you are currently taking communion. If a student has never received communion instruction, please attend. For those being confirmed who have not taken communion class, this is for you as well. First communion Sunday will October 16. Please let Pastor Glenn know you are coming. One parent at least needs to attend with their child. The class will be at 42546 W. Corvalis Lane in Glennwilde.
God is Supreme
The next two weeks we will look at the concept of human suffering. I hope that my messages will be comforting and also answer some questions about helpful ways to look at life in general. Job has spent much of the book dealing with his 3 counselors. They have one viewpoint, Job you must have messed up. God blesses the good, punishes the bad. Job remains faithful and finally God responds.
Global Mission Team
If you have an interest in helping people outside the United States and want to explore possible ways to do this, please join our MLC team! Let Pastor Glenn know if you are interested.
The Hope of Job
In our journey through Job we began with Job having his whole life taken away. Job now finds himself a broken man. We looked at the concept of lamenting, going to God when things are tough. Today our journey turns to a positive one. For out of the depths of despair and amazing thing happens for Job. Hope emerges.
Our theme for hope comes from Job 19:15, it is a Easter theme really.
Fry's Rewards Program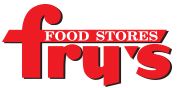 Don't forget to re-register now!!!
You must re-enroll in the rewards program yearly (not quarterly)
Participants may re-enroll in the 2015-1016 Fry's Community Rewards Program. How to re-enroll:
click on "sign in"

enter your email and password, click on 'sign in'

click on your name (top right hand corner), under 'account summary" and scroll down to 'community rewards'

click on 'edit' under 'community rewards'

under 'find your organization', enter the NPO number or name of organization, then select 'search'

under 'select your organization', click on the circle next to your organization

click on 'enroll'

if correct, you should see a green box with 'your enrollment in the community rewards program has been updated...."