THE WEEK OF MAY 7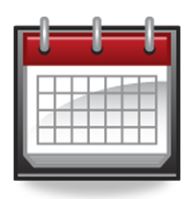 This week's schedule.
Prayer Book
On Sunday mornings, a new Prayer Book will be made available for any prayers you want to be included in the Prayers for the Church. You will find the Prayer Book at the Events Sign up Table.
Education Survey
This Sunday we will be taking a very short survey regarding adult Christian education. If you can bring a pen or pencil that would be great!
One Worship
Just a friendly reminder that there is currently one worship service at 9 a.m.
Prayer Chain
We will be forming a Prayer Chain. You can sign up for the Chain on Sunday morning at the Events table. If you desire to have a prayer done by the Chain please let Pr. Glenn know. Thanks
Men's Bible Study
We will meet at the home of Rich Miller, 44920 W. Miraflores St. from 9-11 am this Saturday, May 7. All men are welcome and please invite your friends. We will use NT Wright, Everyone Bible Study of Hebrews. Please email Pastor Glenn at pastorinjeans@gmail.com if you plan to attend.
Altar Flowers Schedule
May 1 - Eleanor Bader
May 8 - Stephanie Wallace
May 15 - Carl and Pat Jensen
May 22 -
May 29 -
June 5 - Maria VanDyk
June 12 -
June19 -
June 26 -
Tortosa Santa Cruz Elementary End of School Bash
Download Flyer (PDF)
Need volunteers to help with crown control
Saturday May 7th
10 am to 2 PM.
You may sign up with Pastor Glenn for 1.5 hour shifts.
April 24, 2016 - One Mind, One Purpose
For the next 3 weeks we will be focusing on the Corinthian church. This church is a Gentile church. Paul starts this church in Acts and later he moves to Ephesus. Paul keeps track of what is going on in the Corinth church. Please remember these are baby Christians. At least some of them would have been formerly pagans with little knowledge of Jewish history. So this new church loses its way. They get caught up into fractions and arguments mostly about who is the better Christian. Paul's letters try to help this baby church understand what is important. So we begin with our first verse this morning.
Plastic Bag and Egg Carton Sunday
The fourth Sunday of every month will be "plastic bag and egg carton Sunday". These are items needed by the food bank. We also have one bin now called "community needs" which will accommodate everything - food, bags, egg cartons, diapers, etc.
April 17, 2016 - Getting Along
The saying goes, don't discuss religion or politics it just leads to conflict. Christianity is a brand new religion. Paul and others are going out spreading the message of Jesus death and resurrection. Today's lesson gives us pause to think and reflect a bit on how to handle differences. At this point in Acts, Paul has the blessing to do most of his ministry with Gentiles. He still encounters Jewish people along the way. So we read that he enters Thessalonica and as was his custom he goes into the synagogue. Now at that time synagogue wasn't just a church. It was the community gathering place to discuss all things. We read that he teaches for 3 Sabbaths.
Special Music Needed
The choir is on break until November and in the meantime, we would love to have special music during our services. If you are interested, please contact Pat Jensen.
Men's Group Info Meeting
June 11, pancake breakfast at Pastor Glenn's, 42546 W. Corvalis Lane. Please sign up at the Event's Board. Pastor Glenn will do pancakes, need someone to do meat and eggs. We will discuss the forming of a Men's Group and decide on future events and outings. Hope to see you there.
Papa John's Fundraiser Card
You can buy a card for $5 which entitles you to one free pizza, plus "buy one get one" - good for takeout only. The proceeds will go to the building fund. See Matt Call or Pastor Glenn for cards.
April 3, 2016 - To The Ends of the Earth
As we head to Pentecost, we are going to dip our toes into the book of Acts for the next few weeks. The book of Acts is book two of the Christian story by St. Luke. We learn that Jesus appeared for 40 days and he told the disciples to wait for the coming of the Holy Spirit. What we have here is the dawning of a new day. It is a transfer of responsibility. We are going from the age of Jesus to the age of disciples. This is a very, very scary thought. Jesus is leaving, and we are in charge. We read the following in Acts 1:8
Easter Celebrations
Maricopa Lutheran Church at Tortosa Easter Egg Hunt and MLC Praise Band at Bead and Berry Coffeehouse.
March 27, 2016 - Looking for the Real Jesus
Palm Sunday always confused me as a child. I didn't get it. We wave Palm Branches and shout Hosanna. Blessed is he that comes in the name of the Lord. This is a good day. This is a happy day. Jesus is praised. Jesus is lifted up. Jesus is honored. In 5 days Jesus is crucified.
Tortosa Needs Volunteers for Easter Egg Hunt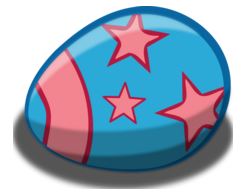 Tortosa needs help on Saturday 11am-2pm for their Easter Egg Hunt.
Their volunteer source fell through. If you can help please let Pastor Glenn know you are going and respond by signing up at this link by CLICKING HERE.
March 20, 2016 - Hosanna and Perfume
Palm Sunday always confused me as a child. I didn't get it. We wave Palm Branches and shout Hosanna. Blessed is he that comes in the name of the Lord. This is a good day. This is a happy day. Jesus is praised. Jesus is lifted up. Jesus is honored. In 5 days Jesus is crucified.
Maricopa Lutheran Church at the Salsa Festival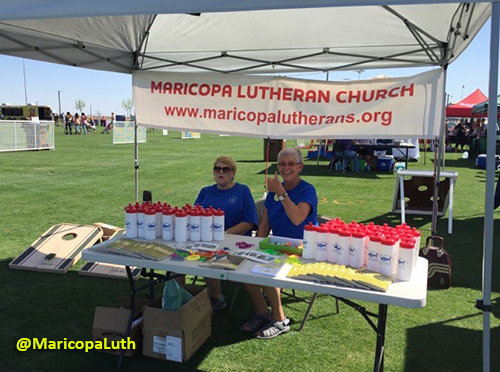 Maricopa Lutheran Church at the Salsa Festival on March 19, 2016.