---
January 25 - Sue Fletcher
February 1 - Laura Cambone
February 8 - Maureen Smyth
February 15 - Carol VanBatavia
February 22 - Del and Devonna Nordtvedt
There are still many openings - so please sign up on the chart in the rear of the worship space.
The chime choir has begun rehearsals for the Easter season. They could use more "chimers" - if you are interested, please contact Marian Bjerke at 520-350-1964.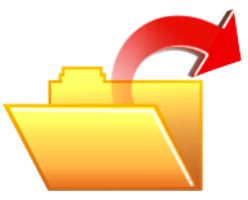 Just added to the Download Page:
Evangelism Meeting - January 21, 2015
Congregation Meeting - January 18, 2015
There will be an altar guild meeting on Tuesday, January 27, at 1:30 p.m. at JoAnn Eslinger's home - 45990 W. Dirk Street.
Pastor Glenn would like to meet individually with all our members, so please remember to sign up for a day and time on the sheet in the back of the sanctuary.
There are currently three people who help in the set up and take down of the sound system. We would like to have at least one more volunteer, so that there can be a monthly rotation system set up. Please see either Terry Oldfield or Ron Moen if you are interested in helping.
The Evangelism committee would appreciate someone who has experience in creating advertisements to maintain our advertising in community publications. Please see Carol VanBatavia or Kathie Miller if you are interested.
We are in need of teachers to rotate teaching Sunday school. Classes are held immediately following the children's sermon and are dismissed for communion. Please see Sharon Mros or JoAnn Eslinger if you are interested.
Our nursery is now available for parents to use, but is not staffed. There is a monitor set up in the room so that you can hear and see the worship service.
Our own Chris Wallace has racked up 72 medals in running long jump, standing long jump, and triple jump and is ranked around #28 in the world in triple jump in his age group, competing in the Colorado Senior Olympics and the AZ Senior Olympics. He will be competing once again this year in the 2015 Arizona Senior Olympic Games, scheduled for February 21 through March 15. Congratulations, Chris and best of luck this year!!!
Unfortunately our Christ Candle (the tall candle in the front of the sanctuary) has a broken piece and needs to be replaced. Because it is a refillable candle, it is expensive - between $300 and $600 (if stand is included). We would like to ask the congregation to think about contributing to the purchase of the candle. We would like to have it in place for Easter Sunday.
The new member class will be held at Marilyn Botterud's, 43854 W. McClelland Dr., from 12:30 to 3 p.m. on Sunday, February 8th. This is for full membership, associate membership, and transfers from another Lutheran congregation. Please let Pastor Glenn know if you wish to attend.
There will be a training session for acolytes at 9 a.m. on Sunday, January 25 in the sanctuary. All children 8 years old and older may serve. The three who are currently serving - Joe Lambert, Oscar Krup, and Jackson Krup - would love to have some assistance!!
Year end financial statements (message from Sue)

The year end statements will be in the back of the sanctuary this Sunday. Please be sure and pick yours up - and also help me with some names and addresses. If your statement has just a name on the envelope, it means I do not have an address for you; if your statement has an out of state address, it means I do not have your Maricopa address; and finally, if your statement has just initials for your first name, it's because I take the name from your check and don't know your first names!! Thanks for your help in clearing this up!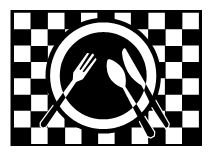 We are going to start Dinners-4-8 groups at Maricopa Lutheran Church after the first of the year. For those of you who aren't familiar with the concept it is 4 couples getting together at someone's home once a month for food and fellowship. Two friends can also sign up together. Curt and Susan Bader did this for years at their church in Loveland, CO and found it is a great way to meet people in your congregation and get to know them better. Susan has lots of menus to share. She will supply the menu each month. It would include 4 dishes – the main course, a vegetable/salad, etc., bread and a dessert. The couple that has the main dish would host the dinner at their home. After that you just rotate around. Our first attempt at this will be for January, February, March and April. If we decide to continue with it we will skip May through August and start up again in September through December. We already have had a good response from last Sunday. Look for the sign-up sheet at the back of the church. If you have any questions give Susan Bader a call. Thank you
Follow us on Twitter for most last minute updates and notifications.
Most announcements that are appropriate for public distribution will also be twitted on our Twitter account.
If you already have a twitter account, simply click: Follow us on Twitter.
Please let Sue Fletcher know when a name can be removed from the prayer list.
---