---
March 1 - Pete and Jody Rathfelder
March 8 - Anna Baumiller
March 15 - Laura Cambone
March 22 - Gwen Marsh
March 29 - Chris and Stephanie Wallace
There are still many openings - so please sign up on the chart in the rear of the worship space.
Faith Lessons: On the death and resurrection of the Messiah. Part of "That the World May Know" video series. Filmed on location in Israel, Faith Lessons is an in-depth video tour of the buried, distant, or otherwise forgotten places where the stores of the Bible actually happened. From this cultural perspective, teacher and historian Ray Vander Laan challenges long-held Western assumptions about even the most well-known Scripture passages. The result? You and your family will simply never read the Bible the same again.
Each video lesson will take place at 7-8pm at Desert Wind Middle School
March 4th Caesarea Philippi: Gates of Hell
March 11th Mount of Olives: The Lamb of God
March 18th Capernaum/Gethsemane: The Weight of the World
March 25th Garden Tomb: Roll Away the Stone
Richard and Bernhardine Timmons

Richard and Bernhardine are both in rehab now. Their home address is 45388 W Alamendras, Maricopa, 85139 and the rehab center is Sante Rehab Center, 825 S. 94th St., Chandler, AZ 85224. They are so appreciative of the cards they have received. Let's keep them coming!
The Salsa Festival is March 28 at Copper Sky. We will need help in setting up, in "manning" the booth for an hour, and for breaking down. There will be a sign up sheet in the back of the sanctuary.
We will have a picnic immediately following the service on March 15 at Copper Sky. Bring your favorite dish and a chair - utensils, plates, and drinks will be provided. A fun time for all!
Spice of Life Senior Variety Show

The show is coming to Maricopa on Saturday, April 18 at 7 p.m. at Maricopa High School. The cost is $15 per person. There is a possibility we will go out for dinner prior to the show. See Pastor Glenn for more information and tickets.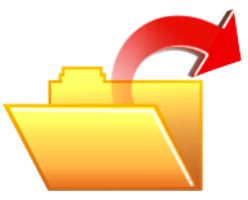 Just added to the Download Page:
Education Committee - February 16, 2015
Our goal is $3,000 which will allow us to add projection on Sunday mornings to be used for announcements, sermon aids, videos, etc. The worship and music committee will decide how to use this at the traditional service. The technology is necessary as we prepare to add a second worship service. The costs will cover a 5,000 lumen projector, software, extra bulb, copyright licenses and other items. Please indicate "media" on your donations.
Praise Worship Launch Team Needed

We need people wishing to plan and to help launch our second worship. Musicians are especially needed - instrumental and vocal. If you like the music played on KLOVE, we can use your help! Please see Pastor Glenn if you are interested.
The congregational council met on Sunday, February 15, 2015 and elected their new officers for the year: Barbara Nybakken, president, Henry Eslinger, vice president, and Carol VanBatavia, secretary. Congratulations to all!
We're off to a great start! The groups have all met at least once and a good time was had by all. Recently, the question arose from people who weren't around when the groups were forms as to how to become involved. If there is anyone else who would like to be involved and has not signed up, please let Susan Bader know. She indicated she would like to do the dinners from September-December and January-April, but there was some thought that perhaps they can be year round. Please call Susan with any suggestions. Her phone is 570-214-0367 and email is sjbader@aol.com.
These icons are at the top of this email blast and are also on our website. In this age of social media, posting, retweeting, liking, etc. all can have the effect of telling others about the joy and message of Jesus Christ we share right here at Maricopa Lutheran Church. So feel free to click on either icon, or both, and follow us on Twitter or like us on Facebook!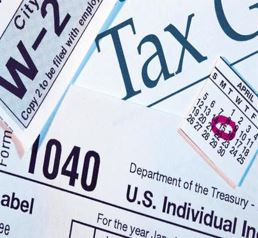 The Volunteer Income Tax Assistance program begins again on February 3 in Maricopa at the Central Arizona Community College. There will be volunteers to assist you in doing your taxes - free of charge - on Tuesdays from 4-7 and Thursdays, 10:30-2. Taxes are done for all seniors and for individuals under the age of 60 with 2015 income of $53,000 or less (families with dependents) and 2014 income of less than $14,590 (singles). If you are interested, please see Sue Fletcher for more details.
Pastor Glenn would like to meet individually with all our members, so please remember to sign up for a day and time on the sheet in the back of the sanctuary.
There are currently three people who help in the set up and take down of the sound system. We would like to have at least one more volunteer, so that there can be a monthly rotation system set up. Please see either Terry Oldfield or Ron Moen if you are interested in helping.
The Evangelism committee would appreciate someone who has experience in creating advertisements to maintain our advertising in community publications. Please see Carol VanBatavia or Kathie Miller if you are interested.
Our nursery is now available for parents to use, but is not staffed. There is a monitor set up in the room so that you can hear and see the worship service.
Please let Sue Fletcher know when a name can be removed from the prayer list.
---